Android Could Be in Trouble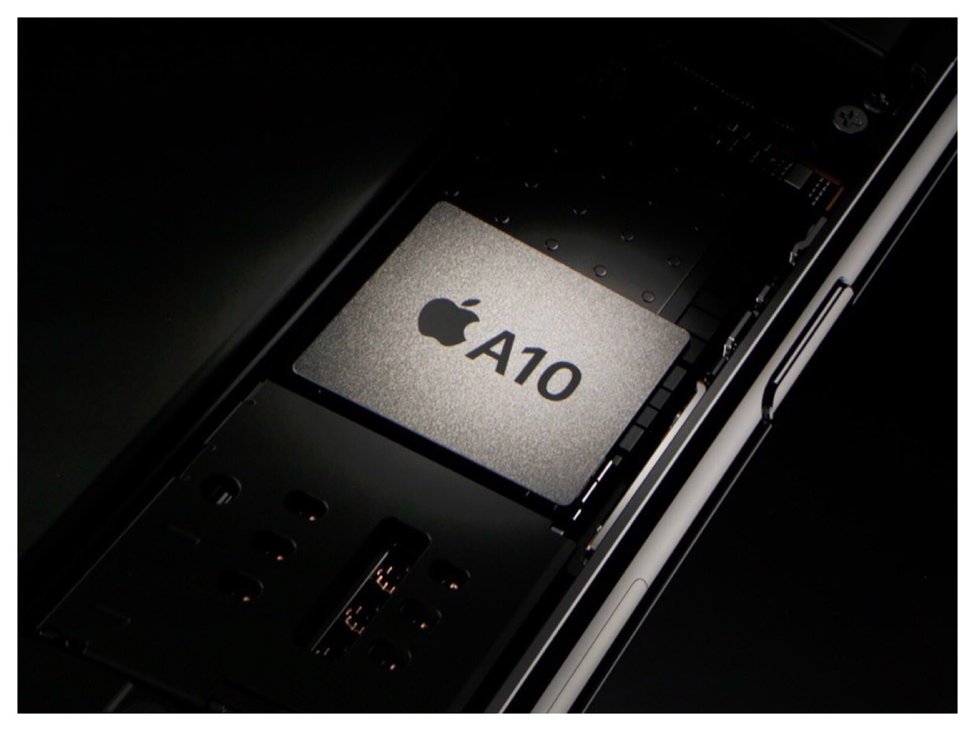 Apple has spent a long time cultivating a big lead in mobile processors for its iPhone and iPad. They aren't sparing any amount of time and treasure, and yet, very few seem to be asking why. Apple isn't interested in simply owning bragging rights by consistently beating Samsung in mobile phone speed tests. The big picture is…bigger.
I used to be in charge of inventory management system installations for a global company with over fifty wholly owned companies in Europe, Asia, and South America. We had our own army of programmers in-house developing the business applications that we used. One of the challenges we always had to manage was the varying levels of server power and equipment used by our different foreign subsidiaries. If we pushed the boundaries of what the software could do, we would face expensive capital equipment purchases to allow for the upgrade. We had to gear our aspirations closer towards the lowest common denominator.
Likewise, iOS software developers face a similar predicament with how they design their applications. Where do they draw the line of which devices to include? Do they make their applications more powerful but potentially leave money on the table by excluding older iPhones? Currently, just like we did at my old company, the developers target the lower end of the performance spectrum so as not to disappoint too many potential customers.
But Apple's lead in processors seems to be growing. Android and iOS phones in the early days used to seesaw back and forth with the newest phones winning the battle. Within the last year or two, things changed to where the new Android phones were still less powerful than the previous year's iPhone. But not by too much. Now, the Samsung Galaxy S8 was just launched, and the previous year's iPhone is almost
twice as fast in real world tests
. The gap is widening.
This power differential is going to have consequences.
iOS already occupies the high ground when it comes to the battle for developers. Profitability is significantly better in Apple's App Store than it is on Google Play. Google has gained some ground in the last two or three years due to the sheer number of Android devices out there. But there is still a perception that the software in Apple's App Store is better designed and the developers are making better money there.
However, if iOS devices continue to pull away in terms of processing power, I could see a scenario where software made for iOS and Android are no longer equivalents. Right now, even though the iPhone 7 is significantly faster than the fastest Android phones, there is still a lot of overlap between the two platforms. If you're wanting to include the iPhone 5C and up, there are a lot of Android phones that fit into that spectrum of capability. But what happens if the oldest iPhone that developers are targeting is more powerful than 80% of the Android installed base?
We'll end up with software made for iPhones and iPads that is significantly more powerful than the Android equivalent. Not just better designed, but more features and more capable. Gaming is already so much better on iOS than Android that many Android gamers are either switching to iPhone or tempted to take the plunge.
If virtual reality, gaming, and productivity apps are all better on the iPhone, it won't take long before people start choosing iPhones over Androids because of that advantage. Apple's new bokeh effect in the dual-camera iPhone 7 Plus is made possible by the massive computing power in the A10 Fusion chip. Even Google's advantage in deep-learning could be negated somewhat if Apple is able to employ artificial intelligence locally on-device, giving it an advantage in speed and off-line access.
​
Has this been Apple's plan all along? Grow their processor advantage to the point where Android phones are looked upon like second-class hardware due to less powerful applications? Is this a stealth attack that Google never saw coming? Would Google really care? They make money whether the market chooses iOS or Android.
The real loser would be Samsung. I wouldn't be surprised if the management at Samsung electronics is nothing but obsessed with the iPhone. I imagine the guys at Samsung live and breathe every little iPhone rumor. Is there anything they can do to prevent the iPhone from continuing to pull away in terms of processing power, causing a software disparity? Because if there is, they need to be on it.
So this processor advantage that the iPhone enjoys could end up being much more than bragging rights. Developers will target the lower end of the performance spectrum, but if the low end on iOS is much higher than Android, it will cause problems. It would eventually turn into software and capabilities that either only work on the iPhone or work much better in iOS.