The MacBook Is the Worst of Both Worlds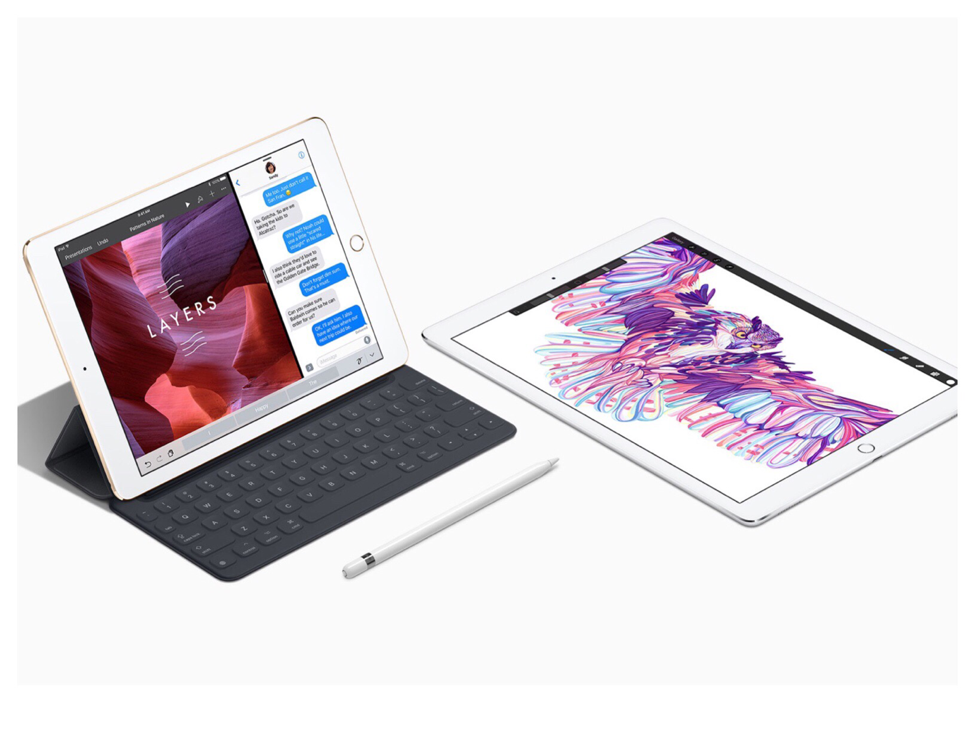 Every now and then I hear someone ask why Apple's MacBook couldn't fill that middle ground between using an iPad and a MacBook Pro. One thing is certain, only people who primarily use a Mac ask that question.

The logic behind the question usually stems from the fact that if you add a keyboard to the 13" iPad Pro you end up with a device that weighs as much as, or even more, than the 2 pound MacBook. But this ignores the huge problem with the MacBook that precludes it from ever getting used like an iPad. The keyboard can't be removed.
Part of what makes the iPad so enjoyable is the absence of a keyboard. That allows you to sit in a comfy chair and read it like a magazine for long stretches of time. It allows you to stand next to your car while you're doing a repair and using YouTube as your instructional manual. It allows you to use it in a meeting and take handwritten notes.
In my previous job supporting the sale organization for a large industrial company, the VP of sales moved the entire sales force over to iPads. The sales people couldn't have been happier. Why? Because the sales guys hated having to use their laptops in their car by trying to balance it on the center console or placing it on the passenger seat. If they needed a keyboard in an office setting, they could add one. But if they had to dial into to a conference call from a Walmart parking lot, they could see the slides on their iPad much easier than a laptop.
Can an iPad with a keyboard weigh two pounds or more? Yes. But if you think that the MacBook is incredibly light and airy at two pounds, then you should have no problems with the big iPad Pro and a keyboard. The big win for the iPad Pro is that it can transition from work device back to leisure device just by removing the keyboard.
I personally use my iPad for 95% of everything that I do outside of my daytime job. Most of what I do with my devices involves some kind of reading, and I type 20% of the time or less. It's much more logical for me to have device where I can add a keyboard for
that 20% of the time
that I need it as opposed to using a MacBook where it won't suit my needs 80% of the time.
The only reason I still use a MacBook is because Apple itself won't allow publishers to access the Apple News control panel from an iPad. When I do have to grab my MacBook Air, the thing feels like a gigantic beast from the past. I have to sit like a Catholic schoolboy with feet flat on the ground. I'm annoyed at waiting for cloud items to sync from my iPad and the absence of my favorite apps on macOS. And something about the laptop form factor makes it awkward to read books on it.
The only way I'd ever consider something like a MacBook would be if you could remove the screen and use it like an iPad. If Apple had an A-series chip in the screen that allowed it to run iOS when undocked, I'd be happy. If I could attach the screen back to the keyboard and have access to more ports and boot up into macOS, that would be helpful. And from a financial perspective, I'd much rather pay $1500-$2000 for one device as opposed to buying a separate $1,000 iPad plus a $1,800 MacBook Pro.
One of the main disadvantages to using an iPad is the absence of ports. The drawback to using a MacBook Pro is that you can't remove the keyboard to turn it into a thin and light reading device. The MacBook is the worst of both worlds with neither the touchscreen OS that I love or the raw power of a MacBook Pro and more ports. Who likes this device?
I'm not too concerned about all the negative press recently about how iPad unit sales seem stuck in purgatory. First, the iPad already outsells the Mac by a factor of 2:1. And that's even with a big software disadvantage the iPad has. As Apple works out the kinks with iOS on the iPad, more and more people will find it harder to justify purchasing more expensive MacBooks.
And second, most of the big iPad decrease over the past few quarters was due to the waning popularity of the iPad Mini. Regular iPads have shown steady sales to slow growth.
Tablets are still the future
. The combination of their flexibility and lower price will make them the inevitable winner.