I'm Surprised Apple Still Sells the iMac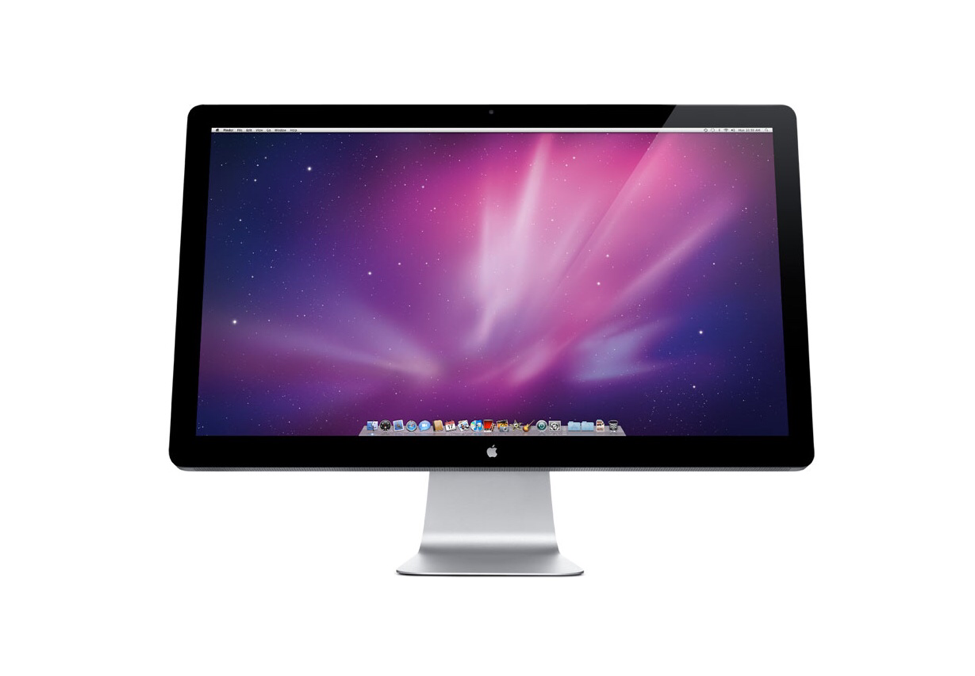 ​In the latest episode of the Accidental Tech Podcast, Marco Arment and John Siracusa were discussing their disappointment with Apple seeming to abandon the market for displays. During the discussion, Marco kept asking the question, "Why is selling displays any different from anything else that Apple sells?". Oh, let me count the ways. I thought it was a good question that might make for an interesting blog post.

​I may still suffer from PTSD caused by supporting a facility that assembled and sold displays. In a nutshell, here is why it is so different from other electronics. They break easily and they take up a lot of space. I don't know if this had any bearing at all on why Apple hasn't offered it's own display. But I do know that selling displays brings about a whole set of problems of a magnitude that surpasses anything else.

While I was working with Gateway Computers, Ted Waitt had the grand idea of pulling Gateway out of its financial mess by diversifying into the new business of plasma TVs. It didn't work. In fact, selling displays resulted in massive cash bleed and losses. I could argue that selling plasma TVs was the final item that doomed Gateway and necessitated it's sale to eMachines. But that's a subject for another day.

Anyway, at the time I was an operations analyst supporting Gateway's flagship PC manufacturing plant. It was my job to report on the various key operating metrics that we used to evaluate how efficiently the plant was running. Everything changed when we started to run displays through there.

The Gateway executive team thought they had found the perfect loophole for undercutting everyone in the industry. By purchasing plasma panels and TV tuners separately they were able to avoid a huge Asian sales tax that existed on TVs but didn't for computer displays. They were going to leverage their PC manufacturing facility and assemble the Plasma TVs stateside which would result in huge savings.

It didn't work. Everything about displays was more difficult than manufacturing PCs. Right from the beginning, we had problems. Starting with the fact that displays had to be run through the the plant face down which meant that all of our current conveyor lines were too small. And the screens were constantly breaking. They broke intransit to us. They broke while we unloaded the trucks. They broke in the assembly process. They broke on the way to the customer. At every step in their handling, some displays broke.

And the bigger the display, the more easily it broke. I don't understand the physics involved but it seemed that if the display size went up 20% the rate of breakage went up 50%. As the size of the screen went up with every inch, the potential for breakage didn't go up in a linear fashion but exponentially. Once you get up to about 25" it seems like you've crossed the threshold into super high-cost territory. Gateway found out that there was a good reason why those Asian TV manufacturers charged so much more for a TV than a monitor. They had to make up for all those losses during the assembly process. The only way to do that is to spread your losses over all the good units that get sold.

Within days of Gateway's big push to sell Plasma TVs, they started coming back in huge numbers. We didn't have anywhere to put them. The return rate on TVs was much greater than the return rate on computers. And the boxes were bigger, we needed bigger conveyer lines, more warehouse space, etc. It was a nightmare.

This was all during the early 2000s when $3000 was "cheap" for a 42" standard definition flat screen TV. You can get a 42" TV nowadays for $250. Why the price difference? Yield loss. When TV' were $3000 it was because you were paying for the 70% of plasma panels that came out of the manufacturing process defective. The yield problem has been solved. But the breakage problem has not.

Even today, if you are in the display business, you have to have a robust service and support system in place to deal with broken displays. That means big conveyor belts, large facilities to store those huge boxes, and a whole repair or salvage operations. You need entire building dedicated to receiving, storing, and repairing displays. That is going to take a lot of capital and manpower.

Apple could solve any problems unique to selling displays if they really wanted too. Money is definitely not the issue. The question is do they have the will? Are they willing to commit a significant number of people to tackling the logistical issues with selling the equivalent of giant eggs. If you walk through Best Buy you'll see other companies selling big displays fairly cheaply. If you're willing to make it a massive part of your business you can achieve the scale necessary to make it work.

Apple already sells 27" iMacs and has sold large displays in the past so they already know the challenges involved. Perhaps too well. It could be their familiarity with display breakage and the disproportionate amount of capital required to sell displays that has made them reticent to sink any deeper into that quagmire.

In fact, I'm surprised that they even sell iMacs. Those things have got to cost an arm and a leg to manufacture, service, and support. I wouldn't be surprised if they killed the iMac in the future. It made sense at one point when only Apple could provide a 5K resolution. But as the rest of the industry catches up, that last reason to keep it hanging around evaporates.

Apple investigated selling it's own branded TV and decided not to. Why? I'm sure they had mockups that they thought were pretty cool. Could it be all the logistical problems unique to displays? If I was a betting man, I'd place my money on Apple being more likely to stop selling iMacs in the future than it is to start selling a 27" Apple display.