Yes, You Can Get Some Real Work Done on an iPad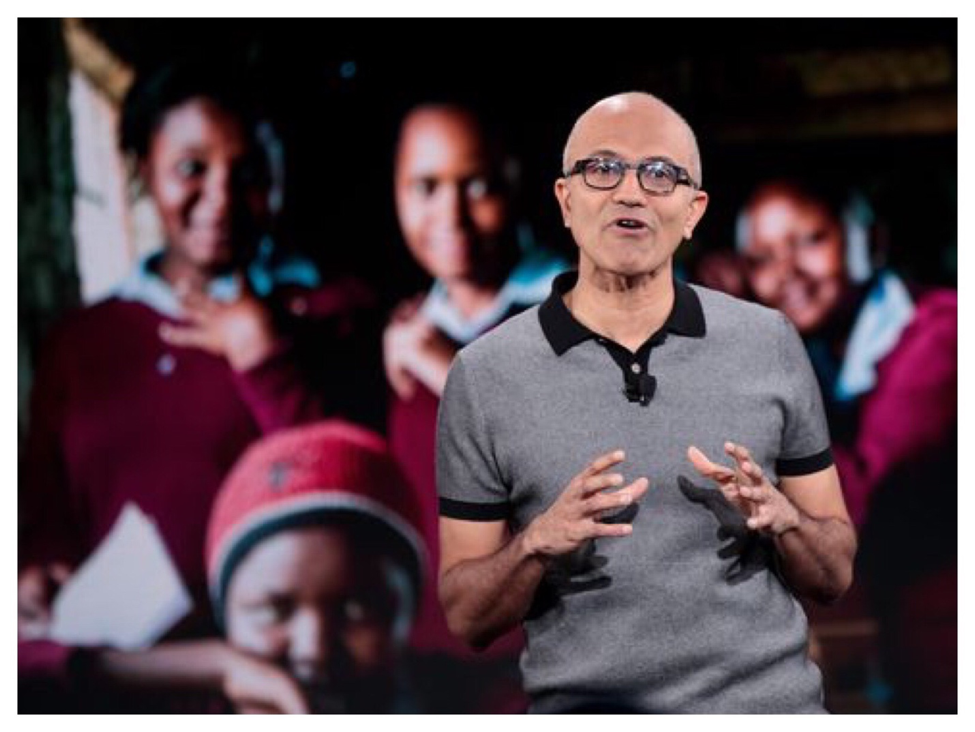 ​Chris Matyszczyk over at CNET wrote about Microsoft's Satya Nadella joking with a couple of journalists to "get a real computer".

​
In many ways, the job Nadella has done to try to make Microsoft relevant in the modern world -- and still
a competitor in some spheres to Apple
-- has been praiseworthy.
Indeed, he seems to be so confident now that he'll cheerily make quips about Apple.
As TechRadar's Sahil Mohan Gupta reports, Nadella walked into a room and couldn't help but chuckle.
"Nadella spots that I and a colleague have
iPads
and cheerfully says, 'You need to get a real computer, my friend,'"
said
Gupta. – Chris Matyszczyk, CNET
Satya Nadella's little joke seems to have backfired. His lighthearted jab at the iPad only highlights the fact that real journalists are actually using iPads for work out in the field. When I read this story, my takeaway wasn't that Nadella was slamming the iPad, it was "Cool, real journalists are actually working on iPads." Now that this little story has gone viral it's actually a great advertisement for the iPad…courtesy of Satya Nadella.
Personally, I much prefer working on my iPad over my MacBook Air so I'm not too surprised.