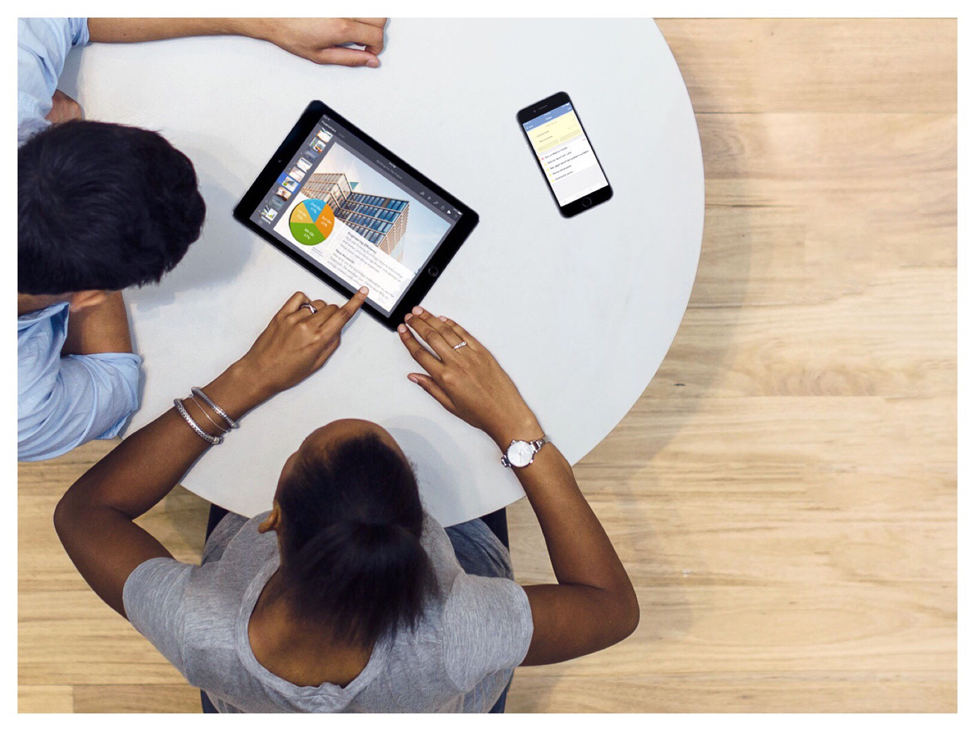 ​Unlike macOS, iOS is already well entrenched in the enterprise world. The iPhone is the defacto mobile standard in business. So it makes sense that when Apple contemplates a full-scale assault on enterprise that they start with their Trojan horse. Windows will probably continue to own the enterprise space for the foreseeable future, but if Apple could get to 20% penetration, this would be many times larger than their current entire Mac business.
If I was going to war-game what the iPad would need to begin such an assault, this is where I'd start:
External Monitor Support
– As much as I like my iPad, there are some days when I wish I could get my spreadsheets onto a 27" screen. Spreadsheets are probably the one thing that makes me long for an external monitor, but spreadsheets are also used by over 90% of corporate worker bees. Everyone docks their laptops and uses external monitors, so this needs to be a high priority for Apple.
Trackpad Support
– I've
written recently
about how iPads need cursor manipulation that can happen when the iPad is used mainly as a display on a desk. The Apple TV remote already has a system that seems like it would work on the iPad.
3D Touch
– There are aspects of 3D Touch that are
superior to using a mouse
. When I'm using my iPad in the car or on the couch without access to a monitor or trackpad, it would be nice to be able to use the iPad itself as a giant trackpad to peek and pop in spreadsheets.
Virtual Function Keys
– Virtual keyboards need function keys. Most corporate ERP (enterprise resource planning) systems use function keys extensively, and not having them in the virtual glass keyboard negates the benefit of having an iPad out in the warehouse or in the conference room.
None of these items seem like they'd be that difficult to bring to the iPad but they would go a long way to making the iPad useable in an office setting.
If I could have all of the following on any one device, it would be a dream come true:
Drink a cup of coffee in the morning and read the news on it like a magazine
Take it to work where I could AirPlay the screen onto a 27" monitor
Pick up my device and use it like a notebook during meetings with a pencil
After work, sit on the couch and do research on it where I could save screen prints or articles
Travel with it on vacation or trips where I might also use it to capture photos and video so as not to worry about transferring media
Carry all this on a device that weighs one pound or less
This doesn't exist anywhere in the world today. My biggest problem with laptops is that they have a big freakin' keyboard permanently attached. And my biggest problem with the iPad is that it doesn't connect to monitors or have a trackpad. But even so, the iPad is currently the closest thing to what I want. And it wouldn't take too much to get it the rest of the way.
Yesterday when I
was listing
what I thought were Apple's most important products, some readers may have noted that I left the iMac off of that list. That's related to my desire for external monitor support on the iPad. But I'll go into that more later this week.