The Pixel Buds are the Equivalent of an Underwater Driving Car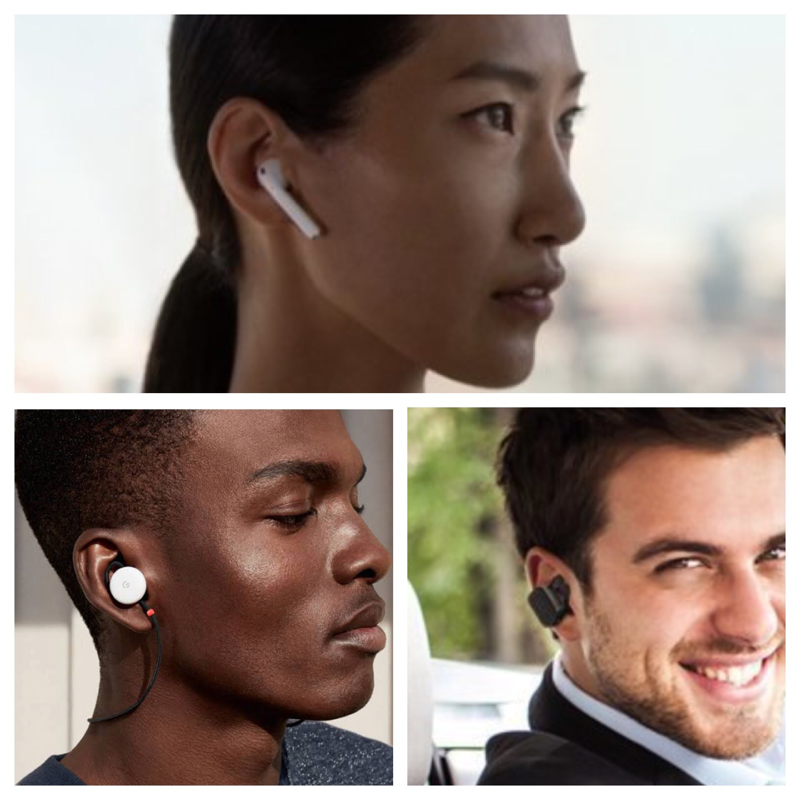 When Apple's AirPods first came out the rest of the wireless headphones industry was in utter shock at how far Apple had
leapfrogged the industry
. By including dual optical sensors, accelerometers, and the new W1 chip the AirPods could do things no other earphones could. But the knock on them by many was that they looked weird.
​​But is that fair? If you remove wires from any headphone you end up with a challenge regarding battery placement and simple ergonomics.
I just happened to be perusing the latest tech headlines the other day when by total chance, I stumbled upon the following two news articles side-by-side.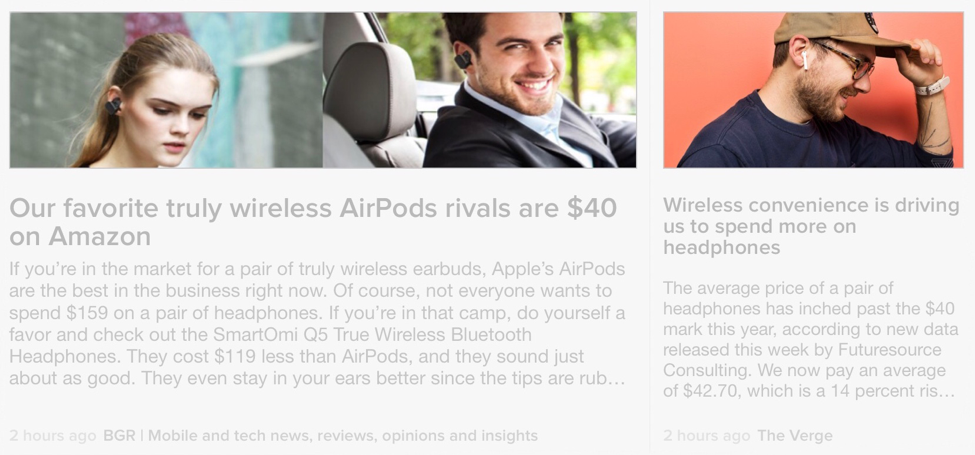 On the left you see BGR's choice for best fully wireless headphones juxtaposed right next to a picture of the AirPods by the Verge. Who doesn't recoil at the sight of Frankenstein with that big black plug sticking out of his ear? Those SmartOmi Q5s are so ugly I don't think it's worth the price cut. The AirPods in comparison look fairly small and unobtrusive, even in white.

I then decided to create a 3-way comparison photo to include Google's new Pixel Bud headphones. The Pixel Buds aren't as flat out ugly as the Q5s but they are still much bigger and bulkier than the dainty AirPods. No one wearing those massive monstrosities should be throwing stones at the AirPods.

Why are the Pixel Buds so large? Is it all battery? I don't think they have half the tech that the AirPods do and yet Apple's earphones are much smaller.

I also think that Google made a poor choice in feature selection for the Pixel Buds. Language translation in earphones is like marketing a car that can drive underwater. It sounds cool, but so very few people will need this on a regular basis. Whereas Apple has innovated in area's that solve pain points in today's earphones. Bluetooth switching among devices, sensors that pause your music when you remove your earphone, a battery case that can charge your earphones etc.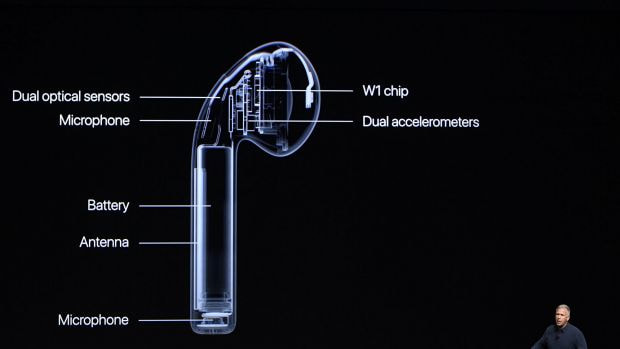 I'm sure a few people who travel a lot to foreign countries will appreciate the translation feature but Google should have included something for the 99% of their target market. You never want to aim your big feature at 1% of your users.
Both Google and Apple have faithfully behaved according to their stereotype when it comes to how they designed their respective earphones. Apple believes that you want the device to disappear and offer you your content with as little friction as possible. Their choice of features was dictated by this creed. The Google stereotype is that a bunch of marketing executives will brainstorm in a conference room for the big flashy feature that would look good on posters regardless of how practical it was. And, yeah, it looks like that's exactly what happened.
Now available in iBooks —>
The Tesla Bubble