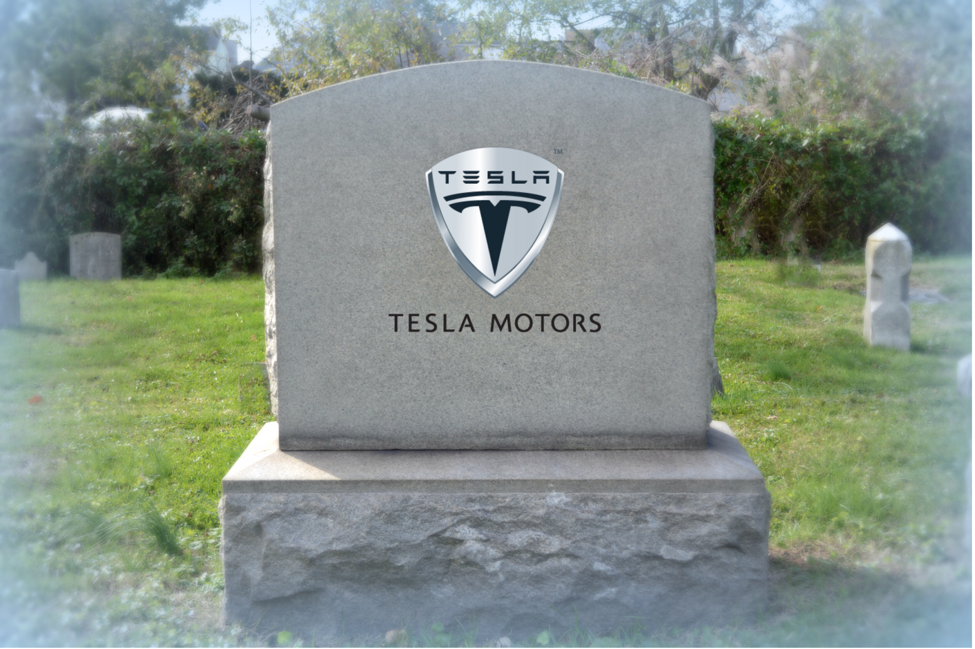 Tesla is "structurally bankrupt", meaning that they run out of money on the average of every 8 to 14 months. The people who keep predicting that Tesla is "going bankrupt"… are essentially correct. It happens quite regularly but the investors keep stepping in to provide a fresh cash infusion.
This is why you can't compare any of Tesla's products to the iPhone. The iPhone was never sold at a loss. There was sufficient market demand to allow Apple to charge prices to make it a profitable product from the very beginning. It was a self-sustaining product unlike anything that Tesla has ever sold except for maybe their Tesla branded iPhone cases. Apple's brand is so strong that even Tesla is able to make a buck off the iPhone.
The following two statements can't be said about the same company. They're contradictory.
Company X has a strong brand.
Company X has been selling their products at a loss for a decade.
As I explained in my book, you can't compare margins for the Model S to companies who use dealerships. Wholesalers vs retailer is an apples vs oranges comparison.
Now available in iBooks —>
The Tesla Bubble