No iPhone Trumps a Smaller iPhone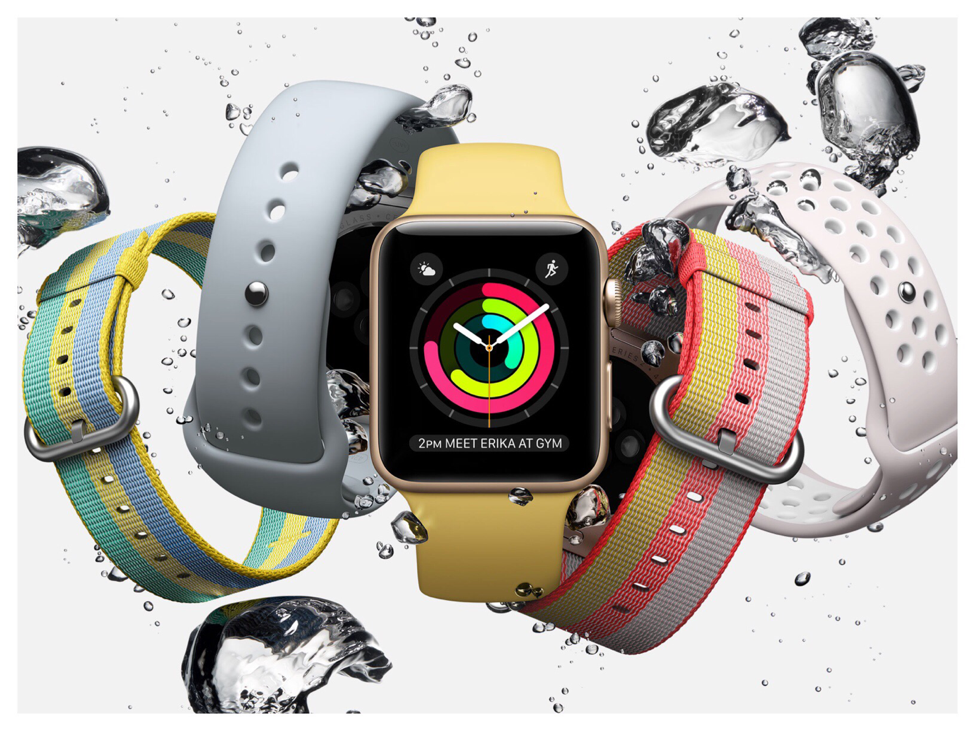 ​If it wasn't for the rumored new LTE Apple Watch (
AAPL
) I'd be more excited than a class-action lawyer suing Equifax for the rumored new bezel-less iPhone.
My biggest gripe with my iPhone 7 Plus is basically just the sheer size of it. Don't listen to all the people who say that you get used to the size after a few weeks. It's not true. A few weeks later, it still won't fit in some pockets, it still feels too heavy on a run, I still can't reach parts of the screen with my thumb, etc. What they really mean to say is that you get numb to complaining and just live with its girth. You simply learn to work around the inconvenient size. But it never ceases to feel inconvenient. Kind of like getting used to wearing jeans that now fit you too tight.
So you'd think I'd be excited at the prospect of having a similar sized iPhone 7 Plus screen in a smaller body right? Well, yes, I would be. But I get a lot more excited about not even having to carry my iPhone at all. An LTE Apple Watch would give me that. The size of my 7 Plus is most inconvenient when I'm exercising. What would be better than leaving my iPhone at home or in my locker? You don't need a big screen when exercising. It's not like you're going to catch up on the news while out on a run or in between sets. You just need to be able to get any urgent messages or call for emergency services if you need to.
Or how about those times when you leave the house and you later realize that you left your iPhone on the kitchen counter? I'm OCD so this never happens to me but it happens to my wife all the time. And when it does, I wish her Apple Watch had cellular capabilities so that I could still message her that little Susie, who's she on her way to pick up, just called and said that she doesn't need a ride after all.
Another thing that makes the Apple Watch more exciting to me than the iPhone is that the Apple Watch is still in the awkward early stages where each iteration brings huge performance gains. We used to see this early in the iPhone days when going from the iPhone 4 to 4S to 5 etc. Every new model felt so much faster and we appreciated that. I haven't had that feeling since the iPhone 6.
But the Apple Watch Series 2 is still slow and laggy. Not as slow as the original but waiting 5 seconds for an app versus 15 seconds still sucks. I use my Series 2 all the time via Siri because even with a 5 second lag time it is still way more convenient than pulling out my iPhone while I'm out running or walking through the mall. So unlike the iPhone, performance improvements on the Apple Watch are going to be noticeable and appreciated.
I'm most excited about upgrading my Apple Watch so that is going to happen within seconds of the order window being opened. The iPhone? Don't know yet. I've basically decided it depends on the camera. If the camera blows me away, I'll upgrade to the best iPhone regardless of cost. If Apple decides to hold off on big camera upgrades until the next version, than I'm sticking with my 7 Plus. The screen quality, sound volume, and performance of my 7 Plus are all amazing. I kind of fear that Apple will hold off on big camera improvements until the "S" version appears next year.
Now if the Apple Watch doesn't get LTE capabilities as rumored, then I'm upgrading to the new iPhone for sure. Because I need a smaller phone if my watch can't serve my communication needs.
Now available in iBooks —>
The Tesla Bubble