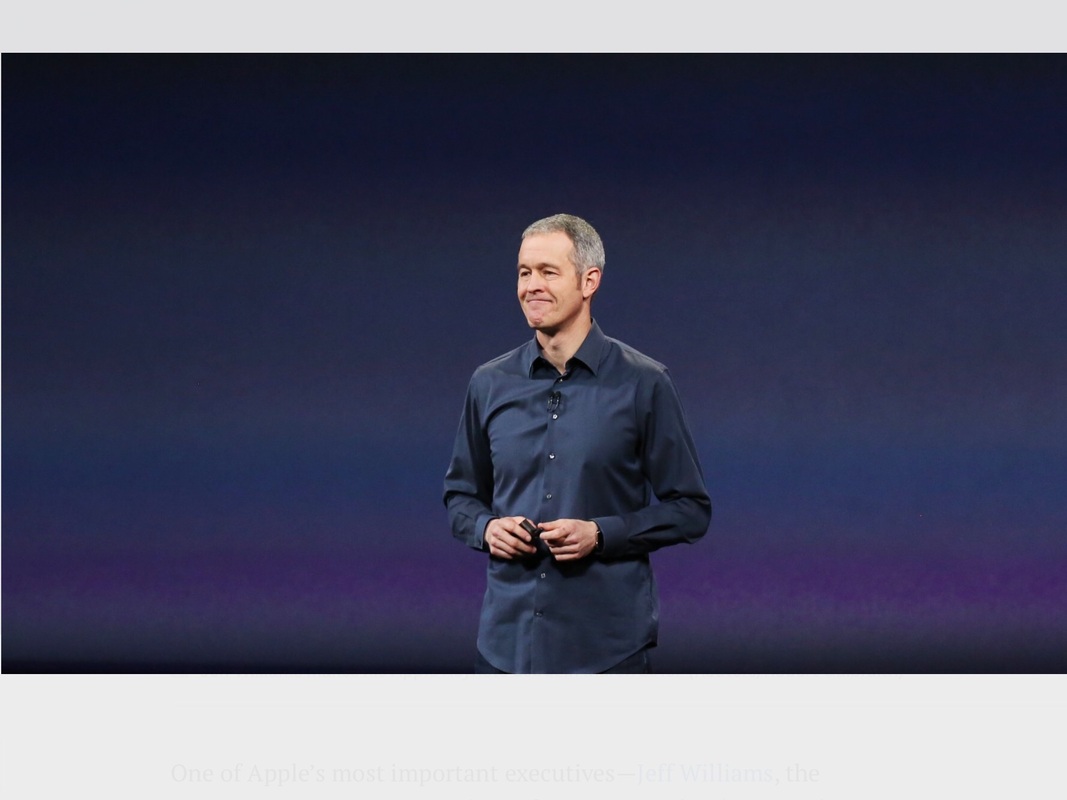 It's nice to see the operations guys getting a little press now and then. This piece by Dan Frommer over at Quartz highlights the guy behind Tim Cook that keeps things moving.
Apple's Jeff Williams made your iPhone and watch and now he's ready to talk about it.
It's said that if you want to know how clean a restaurant's kitchen is, take a peak into the restroom. The thought is that if management can't keep a part of the restaurant clean that customers will actually visit, what condition will parts of the restaurant be that you can't see?
The manufacturing equivalent to this rule of thumb is this: If you want to know how well a company executes on it's standard procedures to make or deliver products, ask what their cycle count accuracy is. A well-disciplined manufacturing organization with effective leadership will always possess high inventory cycle count accuracy. I've seen it many times. But a break down in the chain of command at any point with any procedure will always filter down into the cycle count. Receiving isn't doing their inspections or counts? Planning cutting corners with work orders? Supervisors on the floor not enforcing policies? Customer service screwing up sales orders? It doesn't matter where it happens but the buck will always stop on cycle count day. Whether you're managing a company, investing in a company, or looking to purchase a company, it doesn't matter. You need to know that piece of data. And if the relevant parties don't want to tell you the answer, that may be all you need to know.
If I could ask Jeff Williams just one question regarding Apple's operating metrics that would be it. What is your cycle count accuracy? No single question tells me more.