They Had What Gateway Craved...and Threw It Away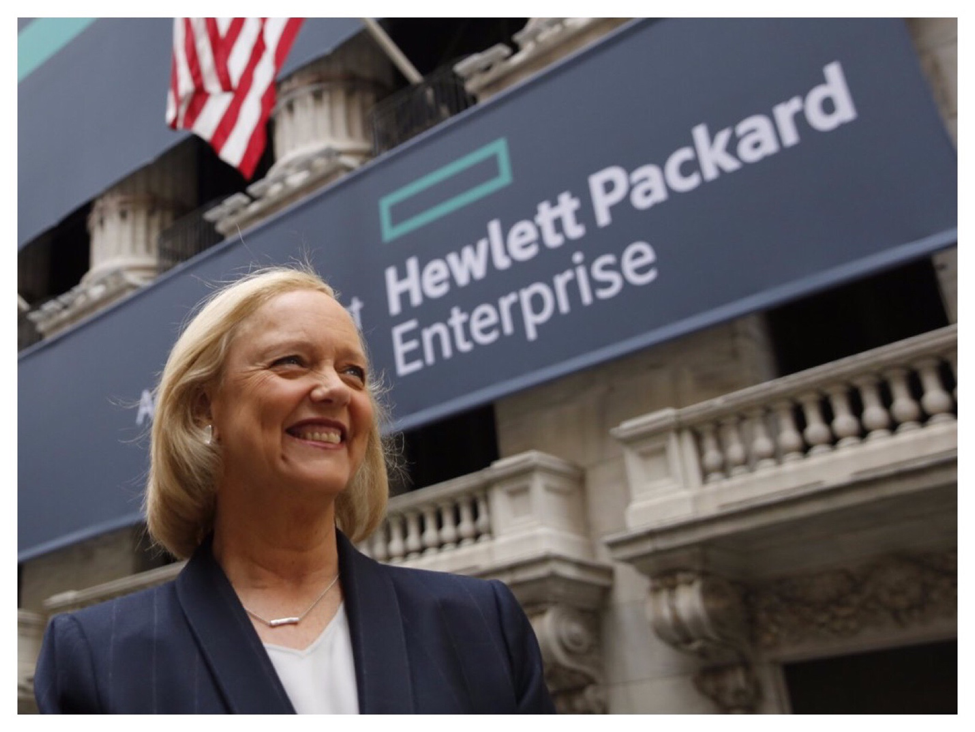 ​Fortune writes this week about
what's happened to HP
after they split up their business a couple of years ago.
In 2015, in one of the biggest corporate breakups in Silicon Valley's history, the roughly 75-year old
Hewlett-Packard
Co. cleaved itself in half.
Hewlett Packard Enterprise
, or HPE, would handle data centers, software and services. HP Inc. would take the runt of the litter: printers and computers.
It was not a secret that HPE was the privileged offspring: Its charge was to help customers navigate the lucrative technology shifts around data, applications and cloud computing. And in case anyone didn't quite get the message, HPE would be led by its famous chief executive, Meg Whitman. While both companies were under pressure, her businesses held more promise.
Nearly two years after the split—and with both companies preparing to announce quarterly earnings—those assumptions have been upended. It's HP Inc. that has momentum: It has embraced higher-end products and expanded revenue despite lackluster spending on PCs and printers. HPE, meanwhile, has failed to meet sales projections for four consecutive quarters while over 60% of Wall Street analysts don't see enough to recommend buying its shares. While HPE shares have outperformed HP Inc.'s since the split, they've switched course in the last 12 months, with the latter surging 29% and the former rising about 5.3%. – Fortune, 08/22/17
I was shocked that HP would split their enterprise and PC business the way that they did. Because of my experience at Gateway Computers I thought it was a bad idea from the beginning.
Gateway was constantly getting feedback from the sales group that we were at a disadvantage to the other PC companies because we didn't offer enterprise services. Purchasing agents didn't want to deal with one company for PCs and another for servers. They wanted one-stop shopping.
Some of my time at Gateway I spent as the chief forecaster for our enterprise server business. Prior to the merger with eMachines, Gateway was unsuccessfully trying to get their enterprise business off the ground. It wasn't because we wanted to sell servers. It was because in the eye of the customer, PCs and servers are components of a single product. They were trying to outfit a new building with "computer equipment".
Maybe this is easier to explain from a furniture standpoint. When you need to outfit an office, do you consider office chairs and desks different products from cubicle walls or file cabinets? Not really. You expect to be able to buy them from the same company. Likewise with PCs and enterprise services.
Corporate buyers often started with who to buy their PCs from, and later added enterprise hardware. While enterprise hardware and services may have been higher priced, the sheer number of PCs that they required skewed the focus. The PCs were a funnel that led to enterprise sales. The sum was greater than the parts.
Unlike Gateway, HP seems to have been able to maintain a head of steam with their PC business. It has been doing well for the past couple of years. However, similar to Gateway, HP may have found that PC sales were a catalyst for server sales. A catalyst that they've lost. Customers can now buy HP PCs and then go to Amazon for services. If you have to deal with a separate company, why not shop around?
HP is a cautionary tale in how things can go wrong with a corporate spinoff if you don't understand what's driving your customers. In Meg Whitman's defense, she was against the split at the beginning. She later gave into pressure, and like a good soldier, made the case for the split. She should have stood firmly against the spinoff.
Now available in iBooks —>
The Tesla Bubble