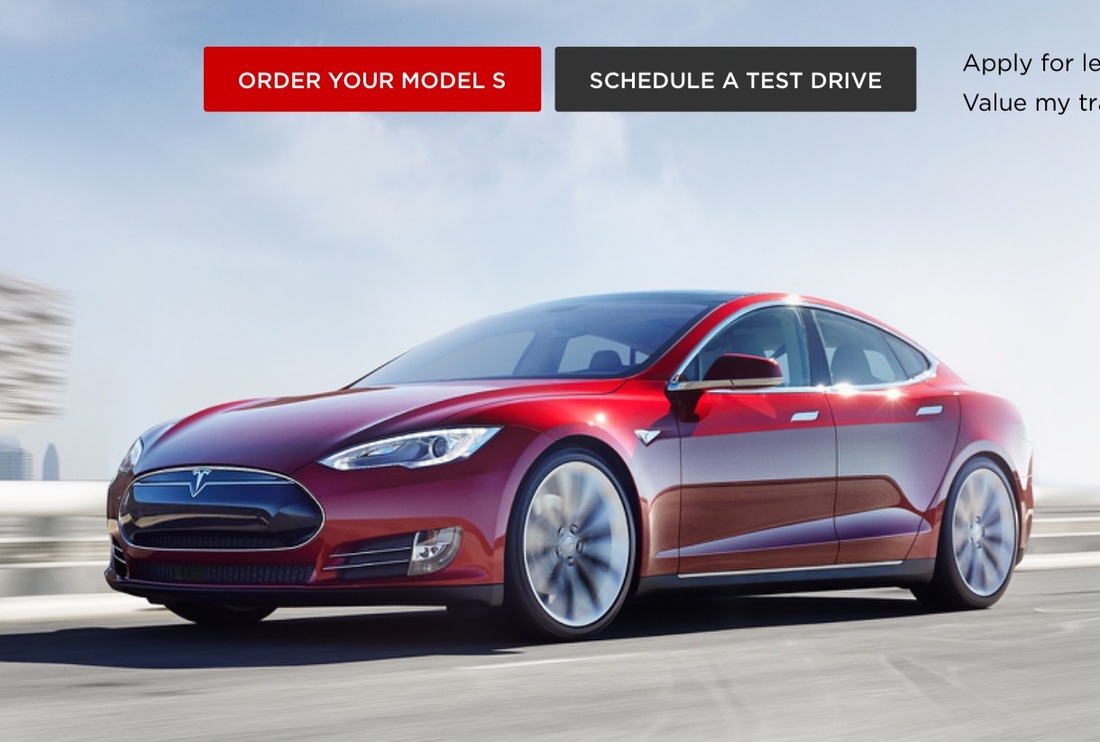 Today's news about Tesla's Model S losing it's Consumer Reports recommendation reminds me of one of the things that has bothered me about Tesla.
Consumer Reports Pulls it's Recommendation of the Tesla Model S
How can they handle service and support on the scale that they need to? If they don't increase their sales by an exponential amount they'll be out of business in five years. But in order to get to the sales level that they need to, they'll need to start working on a nationwide infrastructure of service stations to handle warranty work. This would be enormously expensive. Bet the farm expensive. They can't do it slowly or they will bleed to death but to do it quickly would mean draining their cash reserves. This would leave them dangerously vulnerable should investors turn off the money spigot.
There is nothing unique to building automobiles. It's the same manufacturing and support issues you find in other industries. You just need a Niagara-Falls-Sized cash machine. When automobile companies run into cash flow problems it can literally take national governments to step in and help. If Tesla runs into problems, I highly doubt anyone is going to come to their aid. It's not uncommon for new products to be sold at a loss until they can achieve their forecasted future volumes. I just think that there are too many barriers to Tesla every getting to the volumes that they need.
The American automotive industry is the Afghanistan of manufacturing. Many have tried to invade the market but most end up leaving with their tale between their legs. Suzuki is only the latest victim. And they are one of the largest automobile manufacturers in Japan. Even with their cash flow from an established home market, they couldn't afford the cost of an American dealer network for service and support. They pulled the plug in 2012 in spite of having critically acclaimed vehicles. And they didn't have to deal with an esoteric vehicle that costs as much as a house in some cities and may require you to go eat dinner while you re-charge.
Back in 2002 when Gateway Computers shocked the TV industry by coming out with a 42" Plasma TV for only $2,999 the public went nuts for it. Nobody in the industry could come close to our price and we couldn't ship them out fast enough. How could a PC company jump into the television business and do it with such spectacular success right from the beginning?
Because unlike Sony and Panasonic, we didn't price in service and support. That's how. We didn't know any better. Being new to the business, we had no idea what kind of return rates to expect or what the logistics cost of repair and replacements would be. We were covering our cost of goods sold so we made a decent gross margin. But all the future service and support of those televisions were a ticking time bomb. And eventually, those warranty costs started to snowball and became a nightmare to our SG&A. After the warranty work started to pile up we lost our pants.
The Model S looks to me like the latest incarnation of the Gateway Plasma TV. Everybody loves a company that is willing to sell you great products at a loss. A company willing to do that becomes like the desperate kid in school who is popular as long as he drives his friends everywhere. But that can't last forever. So what can Tesla do? They could look for a buyer to bail them out but Elon Musk doesn't strike me as the type willing to sell. He's a charismatic leader surrounded by an adoring press that thinks he can do anything. I'm guessing, like any good captain, he's going to go down with the ship.
------------------------
Bloomberg on Tesla...
Tesla Has Nothing to Fear but FOMO Itself