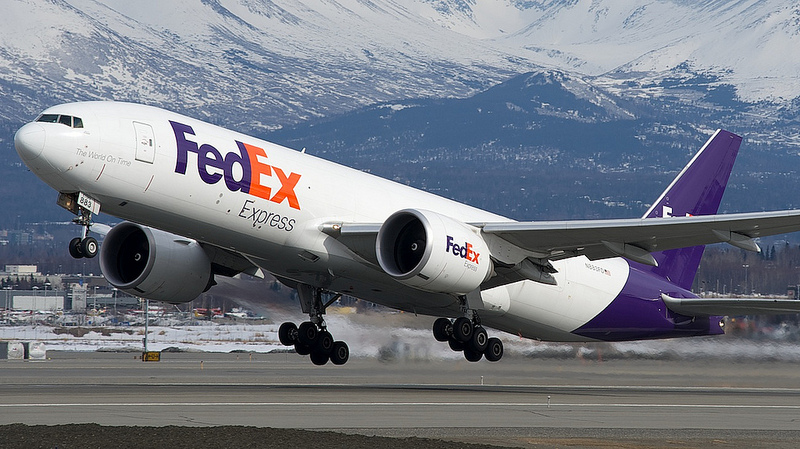 On the morning of the iPhone 4 release day in July 2010 I was walking through FedEx's second largest distribution hub in the world, located in Indianapolis, Indiana. The hub manager was proudly describing how FedEx can flex their labor to make sure that they didn't ship anything late. It was fascinating. The gigantic building housed many "cells" which were groups of employees sorting packages by destination. The more packages they had to get through, the more cells they activated. There were one or two office gals who did nothing but contact each cell every fifteen minutes to get a count of how many packages they had processed in the previous fifteen minutes. Before the day started, Fedex had calculated how many packages needed to be processed every fifteen minutes per cell if they expected to get through the day's backlog. If the cell was falling behind, they'd immediately start shifting labor from cells that were ahead or start calling in additional workers who were on call to come in.

What struck me on this iPhone release day was how Apple commanded such large volume that they would coordinate with FedEx in advance on how many packages would be coming their way. The shipping behemoth would do whatever it took to make sure they had the manpower in advance to process all their packages, and furthermore, they could potentially bypass the sorting hub altogether and go from one plane directly to another one waiting to take off. It was a thing of beauty for a manufacturing and logistics analyst like myself. And this was almost five years ago; I can only imagine the improvements they've made since then. If there is one thing Apple does well, it's logistics.

But Apple has some inherent advantages when it comes to distribution that make them look better than perhaps they really are. Similar to the way that a football coach with the best athletes is going to have an easier road to victory. You may be good with the X's and O's, but if you also have the fastest running backs and biggest linemen, that's half the battle. So what advantage does Apple possess? Concentrated volume.

Concentrated volume is the concept of being able to fill entire airplanes and trucks with only your products and to be able to do it regularly so that the network can optimize around your schedule. I worked as Sr. Analyst for Batesville Caskets, the largest casket maker in the world, and it was my job to impact the 5 year strategic plan to maximize concentrated volume. This entailed highly complex mathematical models of our products moving through various cities.

Filling entire airplanes and trucks is important because that is always how the true cost per unit of distribution is the lowest. Every company must understand what their distribution cost per unit is or else they have no clue how much money they are really making on that product. What they do is calculate the cost per route and divide by the packages delivered. That's why it's cheaper to deliver a package to a large city versus a rural area. Fedex may pay a driver to cover twenty miles and in that time he can deliver five hundred packages. But their rural driver may get paid to cover two hundred miles and deliver one hundred packages. More mileage divided by fewer packages equals higher cost. FedEx stakes their virtual life on knowing what it costs to deliver to various regions, and a great deal of analysis goes into their pricing grid, because if they don't cover their costs, they're losing money. All companies should know what their "grid" of regional delivery costs is. Those who don't are flying blind.

Being able to fill trucks and planes on a regular basis is important because that makes it profitable for carriers to dedicate resources to you. If you simply have a temporary blip of volume, a carrier may accommodate you by having his current staff work overtime or sub-contracting out at a premium. That is higher cost and this will end up getting passed along. Or worse, he won't have the resources to meet your needs, and you have to hire someone else on short notice and at a higher cost.

The more products that a company offers, the more diffused that their shipments from manufacturing to market will be. The more originating points there are, the smaller the shipments will be. That means either trucks less than full or less frequent trips. Half-full trucks add greatly to the product cost. Less frequent trips means that your carrier won't dedicate resources to your route.

So how relevant are distribution costs? They dwarf labor costs in tech products, and they have for many years. While I was at Gateway and we were looking at various cities to build our next laptop manufacturing plant, I was shocked that the cost of PC distribution outweighed labor market rates. PC manufacturing has centered around Asia not because their workers make pennies on the dollar compared to their American counterparts but because Asia is where all the components are sourced from. It would be highly inefficient to ship all those components into the United States individually and then assemble in the States, not to mention a scheduling nightmare. Again, the cost of fuel and distribution reigns supreme.

Which brings me back to Apple. Apple has been quite cautious about expanding their product offerings. In fiscal 2014, Apple sold over $155 billion dollars of hardware that was spread over relatively few products. It was mainly iPhones, iPads, and Macs. This means that Apple is able to somewhat offset the relatively high cost of their premium hardware products through out-hustling their competitors on the highways and open seas. Apple's relatively few originating points for their products guarantees full trucks and dedicated shipping routes. Yes, you pay more for a Mac, but more of your money goes to paying for premium materials rather than delivery costs.

So yeah, Apple's SG&A is amazingly low, and their logistics costs are probably the envy of the industry. But I wouldn't be so quick to crown their Logistics VP the Duke of Delivery. Like a blue chip school getting the cream of the high school crop, he's got quite the gift handed to him.