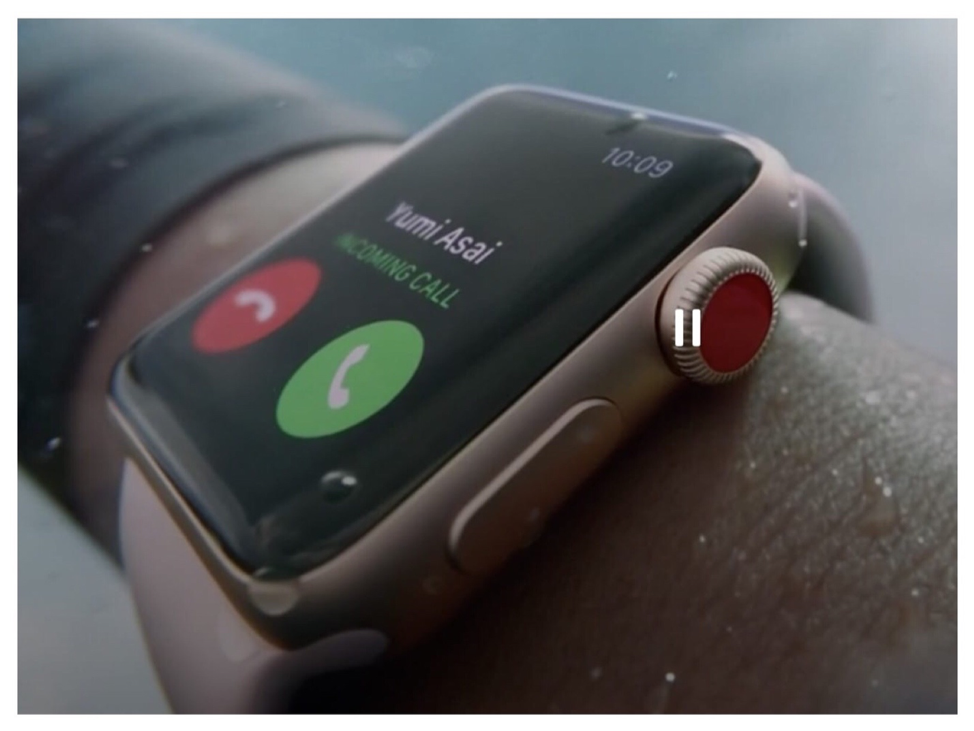 ​Ever since Apple released their LTE-enabled Apple Watch, it has become more apparent to me than ever that this is the future of communications. Adding a cellular connection to the Apple Watch is like breathing life into a lump of clay. Not having to rely on my iPhone for data truly brings the Apple Watch to life. Here are my two favorite scenarios where this is the case. During my work day when I leave my desk and after work when I exercise.

​A few years ago after I upgraded my iPhone 5 to the 6, I started taking my iPhone out of my pocket and docking it at my desk. Not because I needed to charge my phone but because the phone had gotten large enough that it was more comfortable out of my pocket. Which is all well and good, except for the fact that any time I left my desk I had to remember to put my phone back into my pocket. Anyone who works in a large building knows how frustrating it can be to walk off and leave their phone behind.
But now with my LTE Apple Watch, I am free to roam freely anywhere in the building without having to bring my iPhone. My Apple Watch transitions seamlessly from being iPhone-tethered to grabbing notifications over cellular. I love it. Gone are the days when I was sitting in a conference room and I suddenly realized that I had left my phone on my desk. I knew I was either going to miss any important messages or excuse myself to go retrieve my phone.
The other situation I knew right from the start this watch would revolutionize was exercise. I've always hated running with my iPhone. There is no good way to carry a Plus-sized iPhone other than an elastic waist belt over my shorts. But that is bulky and can be awkward at times. Many people simply run without their phone, but I'm not comfortable with that. Besides, I constantly use my watch when I run. I'm always adjusting my music volume, setting up reminders, or replying to text messages. I can now do all of that without a bulky waist pouch.
There is another time I love my LTE Apple Watch even though it isn't very frequent. It's on those rare occasions that I leave my house and go somewhere, not realizing that I've left my iPhone behind in the house. I inevitably realize I've forgotten my iPhone when I reach into my pocket to grab it in order to text someone. Now, I simply shrug my shoulders and dictate a text message to Siri on my watch. Depending on the situation, this can be priceless.
So, there you have it. Three reasons that I would recommend people get a cellular Apple Watch and not buy the non-cellular Series 3 or 2. My experience has reinforced my belief that the Apple Watch is the most important single device that Apple sells. It will gradually take on more and more functionality from the iPhone and will be the premier showcase for an enhanced Siri in the future.
Now available in iBooks —>
The Tesla Bubble
​