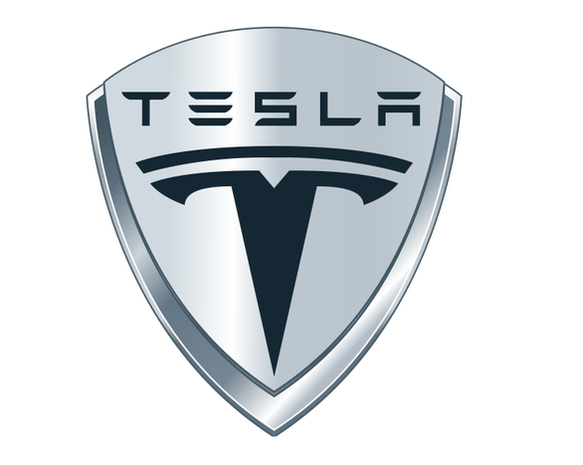 The daggers are out after Tesla
reported Q4 vehicle production and delivery numbers
.
But the
long, tortured analyses
are getting stale. All of the Model 3-centric stories say pretty much the same thing: Tesla is toast and here's the math to prove it. And every story insists: "This time it's really serious."
The problem is, people have been saying the same thing about Tesla for years. And financial blogs rehash the same the-end-is-nigh drivel every day.—Brooke Crothers, Forbes
Brooke's thesis reminds me of an old joke about a man who jumped off a high rise building with a parachute strapped to his back. On his way down, people in the windows asked him when he was going to pull the strap. He responded "Well, I've fallen over 50 floors and so far so good". In fact, Brooke's piece is a good summation of where the bull case for Tesla is nowadays. It's been reduced to the fact that they haven't gone bankrupt yet. Well, the skeptics were right about Saturn, Suzuki America, and every other EV maker to date. So their batting average is pretty good.
Here's what Brooke doesn't get. The financial guys are worried because Tesla is pivoting away from higher priced cars with higher margins to lower priced cars with lower margins. This is very different. Making matters worse, the capital requirements of the lower margin Model 3 are much higher than what are needed for the S or X. Things have changed greatly, by Elon's doing. And so far, the financial doomsday sayers are proven right every 3 months when exactly what they predicted happens.
Were it not for the Model 3, Tesla could have limped along for a while making the Model S and X at little to no profit. But now that they're dumping money into the Model 3 they're going to hemorrhage cash like a deer with an arrow in its neck. Tesla is investing enough money into the Model 3 to produce 5,000 vehicles per week. At that pace, the Model 3 would outsell the Ford Fusion in the US.
Tesla isn't going to make up the Model 3s lower margin in volume. For starters, the Model 3 price is too low, no amount of volume is going to help them ever turn a profit. Second, unlike other automakers, their selling costs are huge and they're variable. That means the more cars that they sell, the more that they lose on battery charging infrastructure costs, warranty repairs, and customer service and support. Other automakers don't deal with these costs because independent business owners (dealers) invest a lot of their own money to deal with these. But not Tesla, as their sales grow, so do their expenses in lockstep. This alone makes Tesla's business model unsustainable.
But Tesla has 350,000 reservations cry the Tesla bulls. That's true, but what happens if Tesla invests the capital required to sell this level of Model 3s, and the demand turns out to be a one-time spike by the curious? It's going to be big trouble for Tesla. Or if a good amount of those fully refundable deposits turn out to be speculators who cancel their deposits when resell value isn't where they thought it was going to be?
I've watched the hype surrounding the Model 3 and Tesla in general and noticed something curious. By and large, the Tesla fans are not what you would call "car people". Tesla fans are not the automotive tastemakers. That is part of the reason why
Tesla customer satisfaction surveys
come back with glowing reviews when their cars are much more shoddily constructed than cars made by GM or Toyota. Real car people have high standards and know what to look for in automotive quality.
When it comes to the traditional automotive tastemakers, the "car guys" among us, the reaction to Tesla ranges from non-plussed to overtly hostile. Tesla investors are hoping that the 350,000 Model 3 reservations are a sign that the public is ready to accept electric cars for their daily transportation. However, if these 350,000 are simply a new addition of non-traditional car people who are willing to buy the Model 3, Tesla is in big trouble.
Tesla can't gear up for this level of sales only for a one-time blip at the beginning. Tesla needs a sustained shift in national attitudes towards EVs. And that's not happening within the next 5 years.
But just for the sake of argument. Let's say that demand for the Model 3 is exactly where Tesla hopes into the forseeable future. What happens then? Well, Tesla will continue to lose money as they sell their cars at a loss. Tesla investors will eventually get disillusioned after two or three years. They'll lose faith that they'll ever see a huge bump in stock price and stop handing over cash a billion dollars at a time. At which point, Tesla will begin their downward spiral of bankruptcy.
And that's the best-case scenario.
Now available in iBooks —>
The Tesla Bubble
​