iMessage Could Be the Big Winner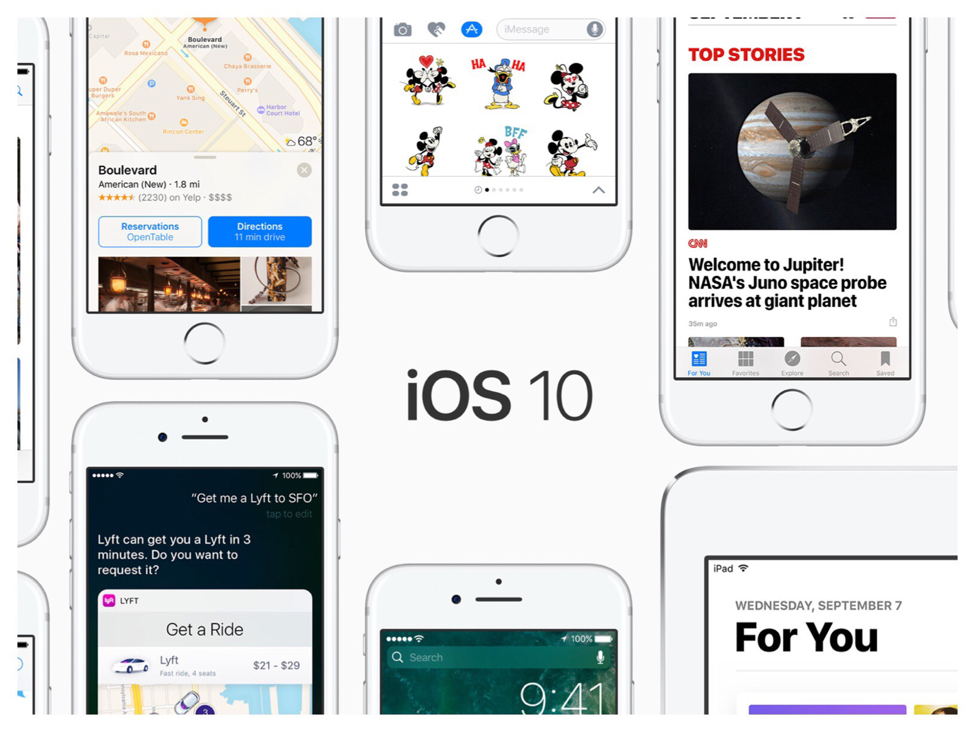 I had written last week about how Apple could
play the low-price game and win
. They haven't yet, out of a fierce protectionism around their premium iPhone business. This tactic makes sense when you are getting fat profit margins on massive volume. Apple is set up to harvest as much profit out of the iPhone as possible. Perhaps to the detriment of its services.
This is a perfectly fine business model as long as you're OK with iOS staying at roughly 20% or less of global market share. The iPhone does great in developed nations where affluent consumers can afford $800 phones, but Android owns the developing nations where $400 is considered expensive.
But what if Apple decided that they need iOS to grow in terms of market share? The payoff would be increased revenue in multiple areas. The App Store, Apple Music, and iCloud Storage would all benefit from a huge influx of new users.
But what if the biggest payoff had nothing to do with increased revenue? What if simply getting more and more people to use iMessage could be a big win?
Young people tend to use messaging services outside of iOS like Snapchat. But that's not a big problem for Apple because young people also greatly prefer iPhones anyway. It's the older crowd who use Androids and so far haven't found a good solution to the
messaging morass that exists on Android
.
If iOS were to rise from 20% to 50%, iMessage could very well become bullet proof. The rest of the world is split into many different camps so no one service comes close to 50%. But if iMessage could accomplish the impossible and get to 50% of the world's smartphones, it could reach a tipping point where no other messaging platform could ever threaten it.
Currently,
iMessage is seen as an advantage
because people on iOS love to use it and they encourage their friends to use it too. But when it's on only 20% of the world's smartphones, it is vulnerable to getting eclipsed by another messaging platform at some point. Although, I'm not sure how much danger there is of that ever happening. iOS penetration in developed nations is much higher than 20%.
Even though there is no revenue associated with iMessage per se, Apple has a huge interest in ensuring that it never becomes a liability. The last thing Apple wants is people switching from iMessage to some other service because none of their friends are on iMessage. iOS would start to lose of its stickiness.
It might be worth Apple's consideration to look at what it would take to produce a $150 phone that runs iOS that a whole new segment of the population would flock to. These new consumers would be attracted to the rock-solid security of iOS. Cheap Android phones from fly-by-night outfits are a horror show of security leaks. These new converts would also find iMessage to be a breath of fresh air compared to Android's messaging mess.
As I mentioned last week, a phone at this price level would not be worthy of the Apple logo on the back. It would need to be a new brand that Apple either created or purchased. To get down to the $150 price level, it's going to have to ditch the beautiful, crisp screens, fancy materials, loud speakers, fast memory, etc. There also wouldn't be any aluminum or beveled edges. Apple wouldn't want their logo on an ugly mediocre product that competes on price.
It would also probably have very different service and support. When you buy a $1000 iPhone, a portion of that price goes to support Apple Stores. It might be likely that there would be no support at the Apple Stores for a $150 phone. If I were an Apple executive, I wouldn't want my stores to consume valuable shelf space stocking parts for cheap phones that bring in minimal profit when it's going to cause my premium iPhone customers longer repair times. Apple supports Beats headphones at the Apple stores, but Beats is also a premium brand that commands high margins.
No one outside of Apple has access to the financial data to really do a good model on how this might impact Apple's bottom line. It sure would be an interesting analysis. Would Apple gain more in service revenue than they would lose in device revenue? Because Apple would most certainly lose a segment of their current iPhone customer base who would buy a dirt-cheap iOS phone. Would tens of millions of new users in the developing world push iMessage to become the dominant global messaging platform? Would that matter?