Only Apple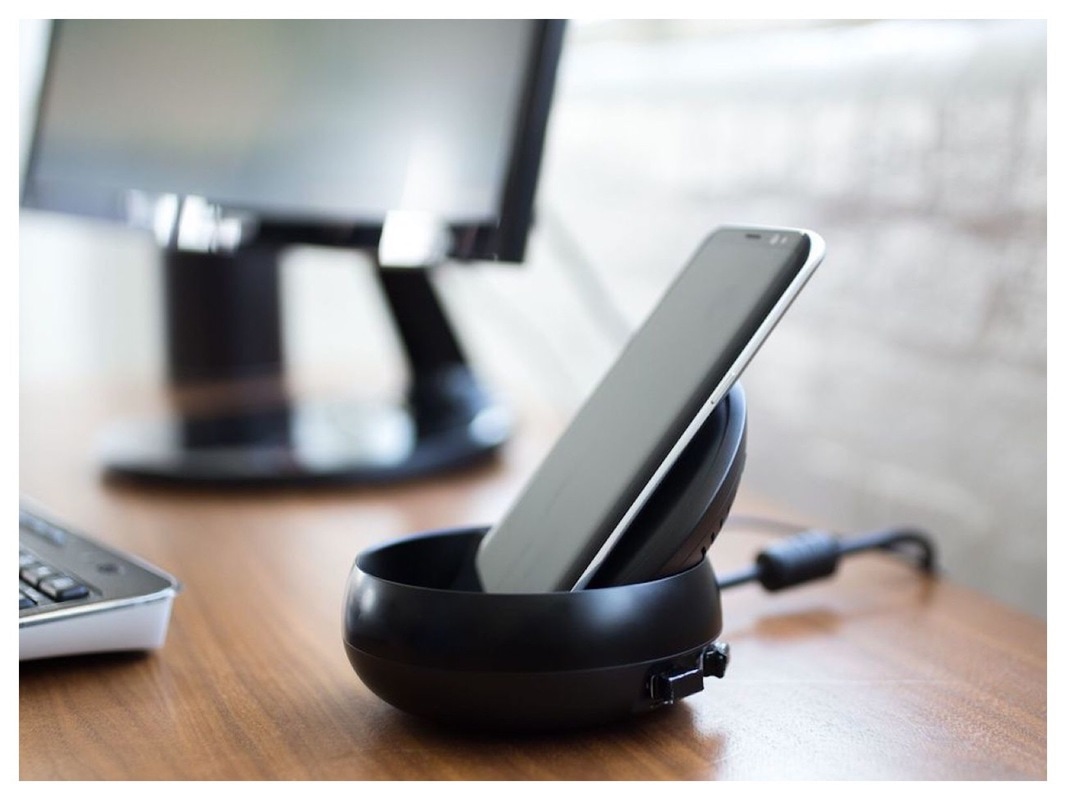 Anyone who doesn't think that
something like this
is in our future either has their head in the sand or is a Mac App developer. Samsung's dockable Galaxy S8 is yet another entrant into the smartphone as a computer market for a big reason. I'm surrounded daily by busy professionals who spend more time out of their office than in it. These guys for the most part manage their days using Apple's iPhone. More and more, laptop computers are becoming like those big wired phones that sit on everyone's desk. Anyone who ignores this new trend does so at their own peril.
Although, I'm not too crazy about Samsung's wired dock. I'd love to see an
Apple display that didn't need a dock
but could hook wirelessly to my iPhone, iPad, or Mac Pro. It was Apple's very own W1 chip in my Powerbeats3s that made me see the possibilities. But dock or no, this is a step in the right direction and I respect Samsung's move.
And only Apple could really make this work. Android, and by extension Samsung, are non-players in the corporate world. There's no enthusiasm for Android amongst security-minded IT departments and Android apps have been historically awful on large screens. Windows Phone would have had a shot but they're non-players in the mobile world. Business professionals don't want to carry Windows phones. Apple has both the most popular smartphone and the most desirable enterprise platform. They could do what no one else has been able to do yet.
In the early 2000's when I was working for Gateway Computers I loved talking to the engineers in R&D about what they were working on. Gateway placed the global financial analysts right next to R&D on the 3rd floor of the main building. Even back then before the iPhone, they believed the biggest threat to the PC was the mobile phone. I laughed at them. I didn't see how a weak device with a tiny screen could ever fit the bill.
But I see it now. Only having one device that can be with you in a conference room, lunchtime restaurant, or with you in front of the television at home. A device where you never had to worry about transferring files to take home. Or you never had to be disappointed that the photo you needed was on your work computer.
I'm not laughing anymore.