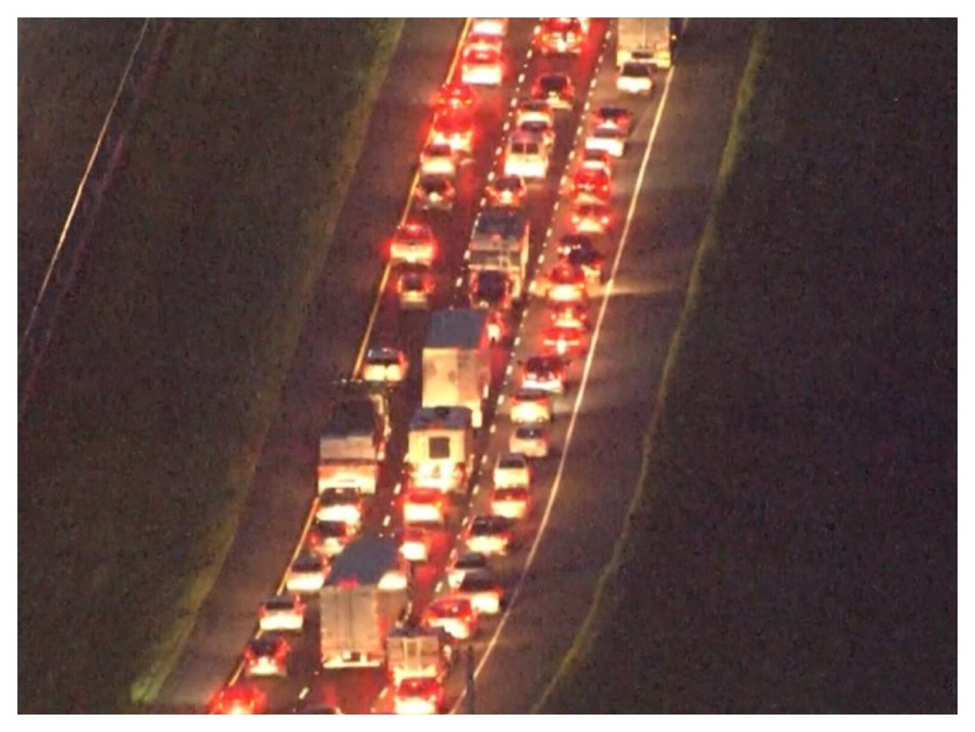 ​As I watched the news coverage on the long lines of people trying to get gas on their way out of Florida I wondered how things would be far worse if everyone was driving electric cars. Tesla's range increase notwithstanding, it would have been pure chaos.

​First, you can comfortably gas up an average vehicle in under ten minutes. If you go inside to pay and use the restroom you could spend more time in the store than at the pump. What would happen if everyone needed an hour to top off their battery at a recharge station? The already massive lines would be at least six times longer.
Second, electric cars have a much shorter range in comparison to gas vehicles. Getting 200 miles per battery charge in an electric vehicle is considered good. Just about any car gets over 300 miles and over 400 miles in larger vehicles or trucks with big tanks isn't uncommon.
When it comes to mass evacuations, the combination of shorter ranges and longer recharge times makes electric vehicles a total nightmare.
Say what you will about gasoline engines, but refilling them with liquid power is almost miraculously fast. What drives the adoption of new technology is leapfrogging the old tech in terms of convenience. When electric vehicles can do that is when they will go mainstream.
What is needed to make electric vehicles a viable mainstream product is some sort of embedded charge capability into the roads. At that point, driving an electric vehicle makes the thought of stopping at gas stations look antiquated and a huge inconvenience. Further, evacuations would be much easier since there would be no need for fuel stops or worries about gas shortages.
Now available in iBooks —>


The Tesla Bubble