Plus Special Bonus for BMW F30 Owners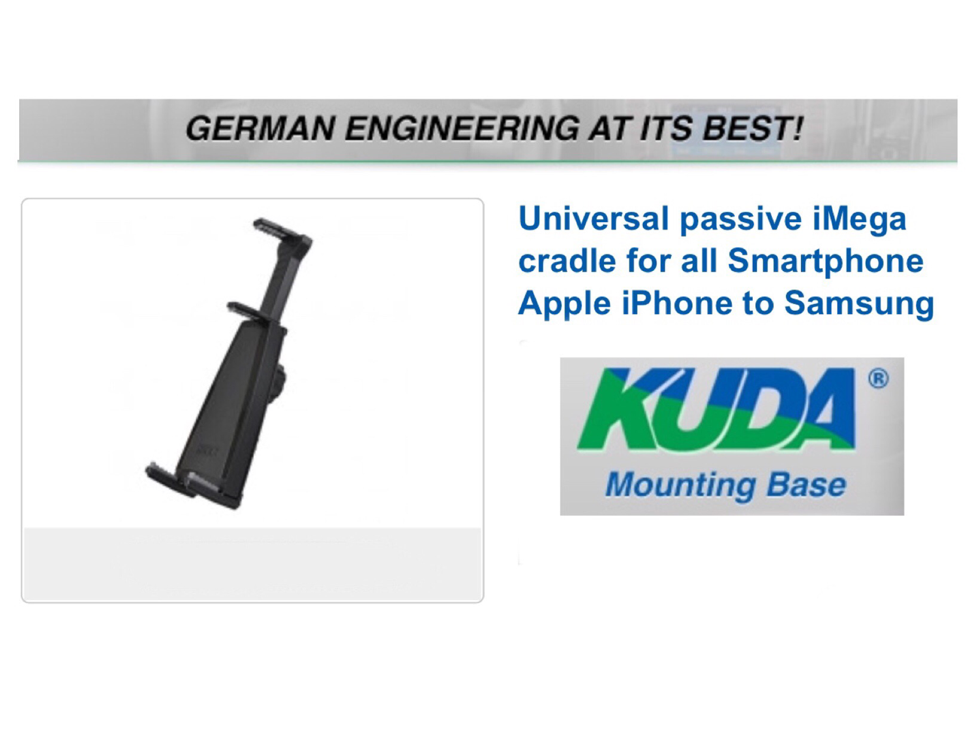 ​I've been searching on-and-off for five years for the perfect mount to hold my iPhone while I'm driving. The search is over because I finally found a mount that I'm really happy with. So why the difficulty? Well, let me describe my criteria.

​
Don't cover the vents – Guess what happens when you stick a big slab of metal and glass against your vent on a really hot day? It blocks the cool air and you get very annoyed. Almost as annoyed as when the heater causes your iPhone to overheat in the winter time.
Don't require a magnet – There's no way I'm gluing a magnet to my iPhone no matter how convenient it might be. And there's no way I'm using a mount that requires a specific case. I change cases a lot or don't use one many days.
Do swivel – I sometimes use my iPhone for navigation instead of my car simply because it's quicker to input addresses. When I do, I prefer landscape mode so my mount needs to be able to swivel.
One-handed use – When I get to my destination, I just want to be able to lift my iPhone out of the mount with one hand. I hate mounts with dual buttons or buttons place on the back that require you to use both hands to remove your phone.
I now introduce you to the
KUDA iMega Universal swivel mount
. I have no connection with this company and I'm not getting a dime if you buy it or not. I just really love this mount and had to tell everyone. Here is what it looks like in my car.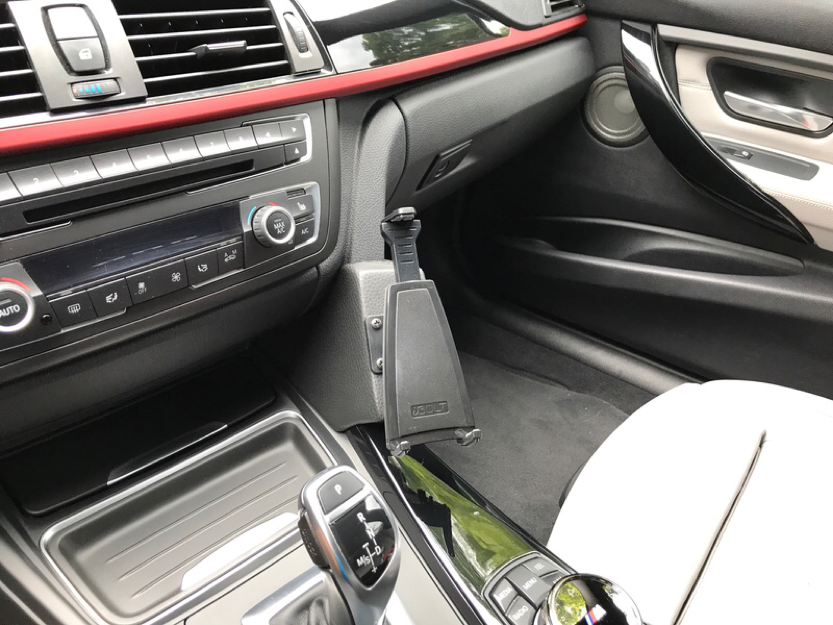 ​This mount is perfect. You can adjust the height for something as small as the iPhone 4 or as big as my 7 Plus. If I had to pick one attribute that makes it stand out above any other mount, it is easy one-handed use for mounting and dismounting. When you get into your car, you simply push the top of your phone up against the top bracket and slide the bottom back. Then you let go. There is spring loaded tension which snaps down and grips your phone. And since it is a swivel mount, you can aim your phone at the perfect angle to face your eyes. Not like those dumb vent mounts that point towards your back seat. Also, when you want to leave your car, it is so easy to press up and take your phone out.

I've been using this mount for about eight months and I'm just as happy with it now as I was on day one. So this is no shoot-from-the-hip post. If there were any drawbacks I would have found them by now and it hasn't fallen apart on me.

I didn't want a mount that blocked a vent or used magnets and this one doesn't disappoint. However, it will require screwing into your car in an area that is unused. So it may not be for everyone. For me this was a plus because I wanted to use an unused piece of real estate. Plus, I drive a BMW and there is a way to work around this.

Bonus for BMW F30 Drivers
As I said, you'll need to screw this mount into your dash. However, there is a kit for BMW F30 owners to add a leather clad mount that perfectly matches your interior. You can then screw your iPhone mount into this add-on accessory instead of your dash. It's mounts your iPhone in the perfect spot so as to not block anything but be really convenient to look at.

I ordered this kit and the leather matched my cars interior almost perfectly so as to look like it came from the factory that way. Nice. And it angles my iPhone right towards me. The big benefit comes when you decide to sell your car or return your lease vehicle. Since it mounts by snapping into the console trim work, there are no permanent marks left if you remove the mount. Here is what the kit looks like in my car before I installed the Kuda mount.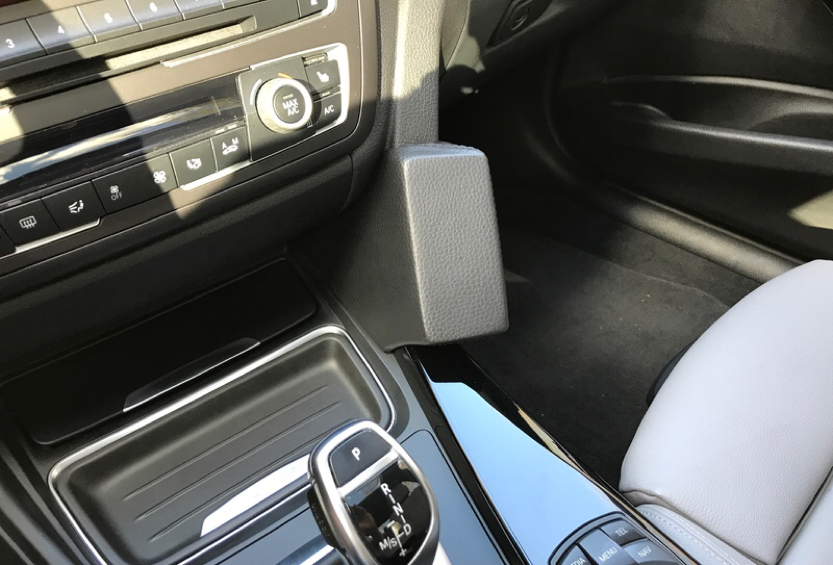 One of the perks of owning a BMW is that there is a vibrant accessory ecosystem that caters specifically to Bimmer owners. I haven't seen the breadth of accessories that exists for BMWs for any other make. Like the iPhone accessory market, the BMW market is large enough and they are willing to spend money for quality accessories.
Sure, one day phones will all be integrated into the automobiles entertainment system. I'd much rather see info on my windshield in the heads-up display. But until that day comes, this is the next best thing.
Check out Kuda's website
and see if they make a mount designed specifically for your car. Getting a custom designed solution really is the best way to go.
Now available in iBooks —>
The Tesla Bubble
​