Bringing the Apple Pencil to the Low-Cost iPad Was a Shrewd Move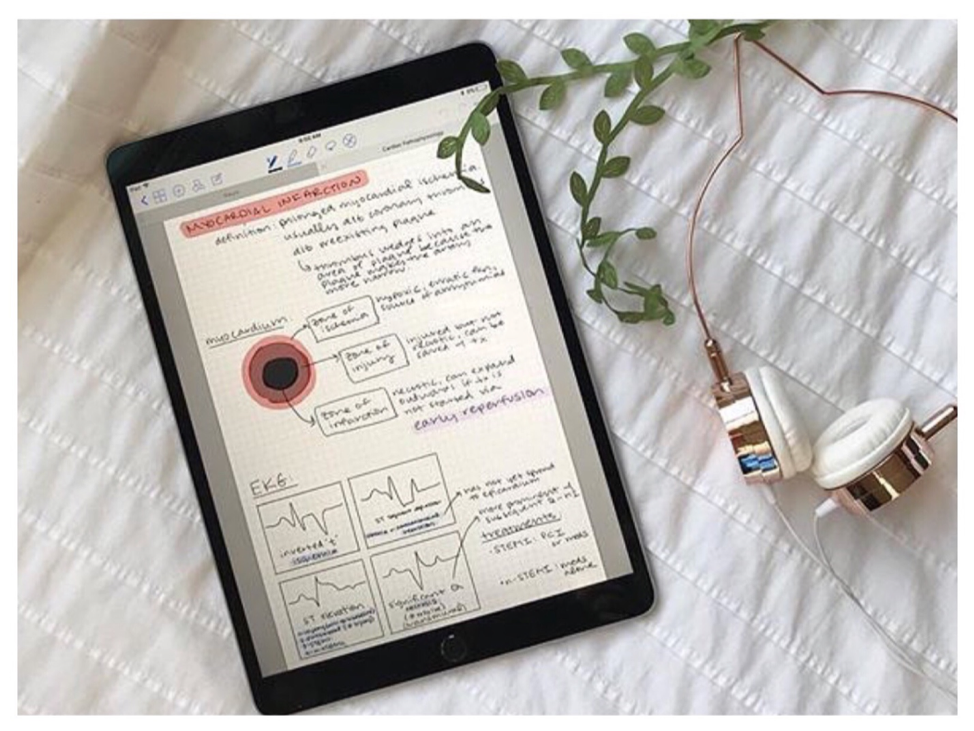 ​Apple made the right decision when they chose to expand Apple Pencil usage to the low cost iPad. If I had to pick one feature from the iPad Pro to move to the cheaper iPad it definitely would have been the ability to write and draw with the Apple Pencil.

I've been using an iPad Pro on a daily basis at work for about two years. It's an indispensable tool which replaced my Moleskine notebook. Over that time, I've sold 4 other iPad Pros to co-workers who saw how I was using mine.

In every case, what triggered these co-workers to either upgrade or buy an iPad was seeing the possibilities of migrating to electronic notes taken with the Apple Pencil. Screen display quality didn't matter. ProMotion didn't matter. Camera quality was irrelevant. IOS multi-tasking was a non-issue. But when people saw how writing on the iPad was as good as paper there were many Oohs! and Ahs! But writing with an Apple Pencil alone may not been enough to make them spend hundreds of their own dollars. That makes for a great party trick but the real kicker was this, it was searchable and backed up to the cloud.
Every Moleskine user knows what it's like to flip through hundreds of pages trying to find a note that you wrote a few months ago. It's not fun and potentially embarrassing if you have people in the room waiting for the info. With GoodNotes on the iPad, that is a thing of the past. The handwriting recognition intelligence is amazingly good. Just open a search box and enter a few key words and the app will show you all the pages where you wrote those words highlighted.
But wait, it gets even better. If you don't have your iPad with you, you can find all of your notes on your iPhone since they are stored on the cloud. Who hasn't wished they had their notes and realized that their Moleskine was sitting back at home or left on their desk somewhere else? With the iPad/iPhone combo you get the best of both worlds. A big screen for taking notes and a small portable screen that you'll probably always have with you. Unlike a Moleskine, the iPad doesn't have to be with you in order for you to access your notes.
I could go on and on about how enjoyable taking notes with the Apple Pencil is but I'll try to keep it brief. It's so handy being able to write something down and then later move it from one part of the page to another. Or being able to erase text and change colors. Also, the undo button is such a nice touch for when you accidentally wrote the wrong letter. It's like all the modern advantages of word processing finally applied to written text. Only it's better with text. Because you can also draw diagrams, circle text, and write in the margins.
I love all the little things about the iPad Pro that make it the best tablet on the market today. The low-reflectivity screen, the super fluid 120hz ProMotion video, and the beastly 6-core A10X Fusion chip that can crunch through iMovie renders like nothing. But it was always the Apple Pencil that stole the show.
Bringing the the Apple Pencil to the $329 iPad was a shrewd move. It helps Apple move the narrative of the iPad being a productive device that you could take to work and not just a time-suck entertainment machine. It's a flashy function that everyone around can't help but notice and it arouses the "I want one too" response that ignited the iPhone phenomenon.
Now available in iBooks —>
The Tesla Bubble