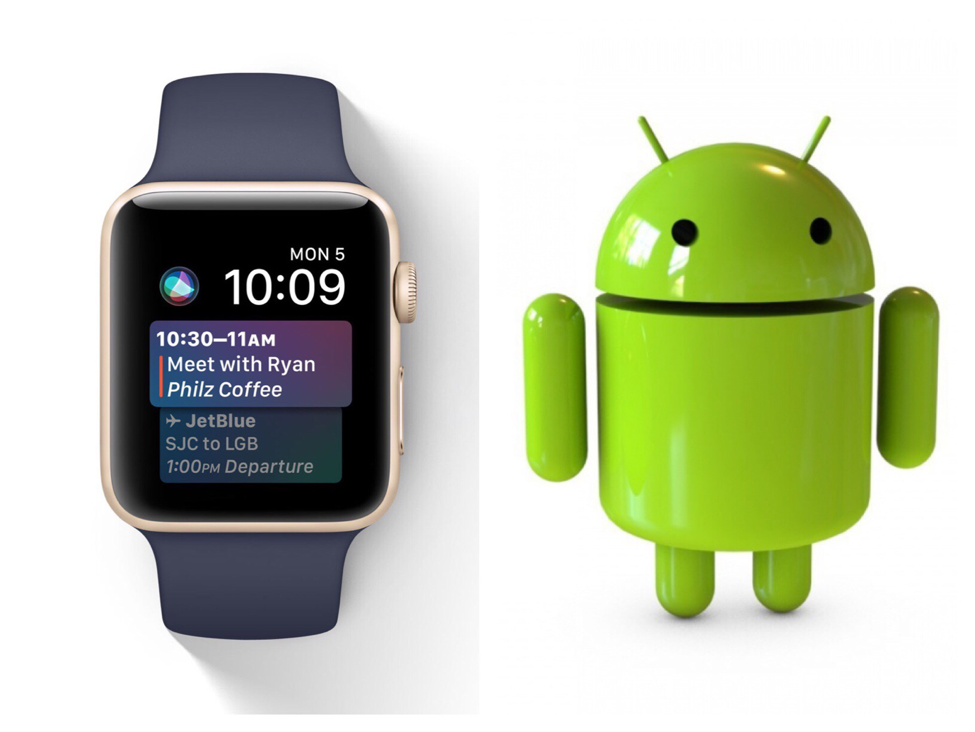 You always hear people say that Apple should make everything cross-platform. These people make that request because it's good for them. They want the freedom to move back and forth between platforms without having to give up any of their accessories. And Apple would rake in the cash from all those Android users who would start buying Apple Watches and AirPods. Everyone's happy, right?

Not necessarily. First, one major question needs to be answered. Are Apple's products iPhone accessories or are they a stand-alone business? Because I've gone through this drill countless times, I can imagine what Apple is doing, or has done, behind the scenes.
A big part of my job is evaluating whether or not it makes sense for my company to move into a new market. These types of analysis are approached in a similar manner to a medical drug trial. In a drug trial, you compare the experimental drug to a control group taking a placebo. This way you can measure the change from doing nothing at all and remove the placebo effect as a variable.
In the case of a financial analysis, the control means a financial scenario where you don't expand into the new proposed market. When Apple's executive management considers whether they would push to make the Apple Watch Android compatible they would commission their financial analysts to present to them two scenarios side-by-side with no other variables in the mix. On the left you would have their current strategic plan for the next five years and on the right you would have the added revenue and opportunity cost of expanding the Apple Watch to Android.
I suspect that the financial analysis for making the Apple Watch Android compatible is going to be similar to making a low-cost iPhone. They both would both bring in additional revenue but at what cost to the premium iPhone market?
Apple is painstakingly creating what I refer to as their "
Hardware Kingdom
". The Apple Watch, AirPods, and soon the HomePod all work together to create an iPhone experience that you can't get on Android. And judging by the amount of Android switchers that Tim Cook loves to bring up, it appears to be working.
So Apple probably has a five year plan that includes millions of new high-margin iPhone sales to future Android switchers. If the Apple Watch product manager comes before Tim Cook with his idea to expand into Android, his analysis will have to include the impact of less Android switchers coming to the iPhone over the next few years. His proposal will need to show that Apple can gain more net profit by exchanging relatively few high-margin iPhone sales for exponentially more Apple Watch sales to Android phone users.
I think that is going to be a tough case to make. I've long suspected that the Apple Watch
isn't a very high-margin product
. So to de-couple the business case for the Apple Watch from the iPhone poses an immediate problem. Where do they bring in more revenue? Services? Will sales of the Apple Watch lure millions of more Android users to sign up for Apple Music? I doubt it.
But what if the Apple Watch could one day become the centerpiece of mobile communications? Could it serve as a sort of Trojan horse into the Android arena? No one makes a better wearable than Apple. If a bunch of Android users were to start wearing the Apple Watch for the health tracking benefits could they be lured into the Apple ecosystem by a fully independent cellular Apple Watch?
In the short term, if the Apple Watch is an iPhone accessory, it probably won't ever make financial sense to work with Android. The Apple Watch exists to propel the iPhone to higher sales and steal Android customers. Allowing the Apple Watch to work with Android would short-circuit Apple's growing hardware kingdom value proposition for the iPhone. But the Apple Watch as an accessory isn't necessarily Apple's long term plan for the Apple Watch. So who knows what may happen?