The iPhone's Partial Successor?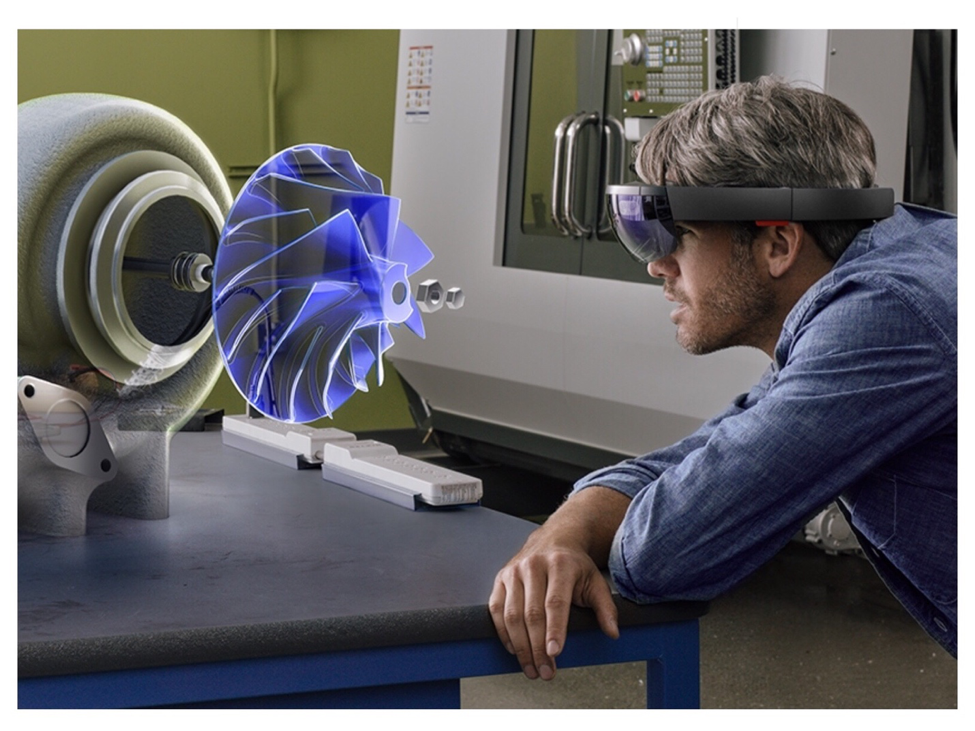 Alex Kipman, the inventor of the
HoloLens
, is absolutely correct. Smartphones will eventually be replaced by
augmented reality wearables
. Even I can
see it coming
.
We're not going to come out with another device that someone's done," says marketing chief Mehdi. Anyway, smartphones are yesterday's news, says HoloLens inventor and in-house futurist Alex Kipman. "The phone is already dead," he says. "People just haven't realized." Kipman is convinced some kind of mixed-reality device like the HoloLens will replace the phone—a theory echoed over at Apple. –Alex Kipman, HoloLens Inventor
This is why I think the Apple Watch is arguably the most important product at Apple. Until smartphones came along the big craze in the phone world was making cell phones ever smaller. We probably would've eventually got to Dick-Tracy-style watch phones. Communication devices at their essence merely relay information and should be as small as possible. The smaller they are the more likely we are to never be without them. Because the larger they are, the more likely we are to leave them behind.

But a funny thing happened on the way to the forum. The Internet and Facebook caused a massive U-turn in phone design. The masses were torn between having a small phone that would fit into their pockets and larger screens to see the internet. Eventually, larger screens won a close but hard-fought battle. Who can deny the importance of seeing what your 2nd grade classmate had for dinner last night on Facebook?

Out of necessity, two opposing functions were married together into one device. Communications, which should be on a small device so that we can take it everywhere. And information display, which should be on as large a device as possible so that we can enjoy it. There's a host of reasons why you wouldn't put everything on the goggles so a wrist wearable will be vitally important.

Which brings us to augmented reality. The dreamers of today see a future where we can have our cake and eat it too. The Dick Tracy watch is already in view. All the Apple Watch needs to make that a reality is cellular connectivity. And screens? What would be better than augmented reality glasses that display your data like an automobile heads-up display. It would be like having a 70" inch screen for your iPhone. Sounds tantalizingly appealing to me.

Asking our smartphones to both be as small as possible while simultaneously trying to show us a much information as possible will eventually get solved by forking this functionality into two. That doesn't mean that the smartphones of today will go away completely. In the interim, they'll morph into foldable phones with larger screens. But they'll become like the feature phones of today. Something that primarily the budget-minded and developing nations would use.

This is why wrist worn wearables are so important. After the information delivery function gets moved away from the smartphone the race to make it smaller will resume. Apple has a lead on everyone when it comes to how much functionality they can cram into a tiny high quality device. I don't think this is by accident.

Tim Cook has already been quite vocal about how he sees augmented reality as being a pivotal future technology. The extent of Apple's efforts on the watch may be an outgrowth of that belief. From the start, the watch was never treated as simply a "hobby". If and when communications is decoupled from the screen, Apple will be ready and waiting with the Apple Watch and everyone else will have to play catch up.

If this ends up being true and Apple ends up being in the right place at the right time with both augmented reality and smart watches it will have been a huge victory that was planned many years in advance. This takes vision.

One day we will finally get what we always wanted. Phones so small that they can strap to our wrist and screens so big that we can enjoy as much information as we can handle. And all of it completely hands free.