An EKG Might Be Nice, but I Want Fast Wireless Transfers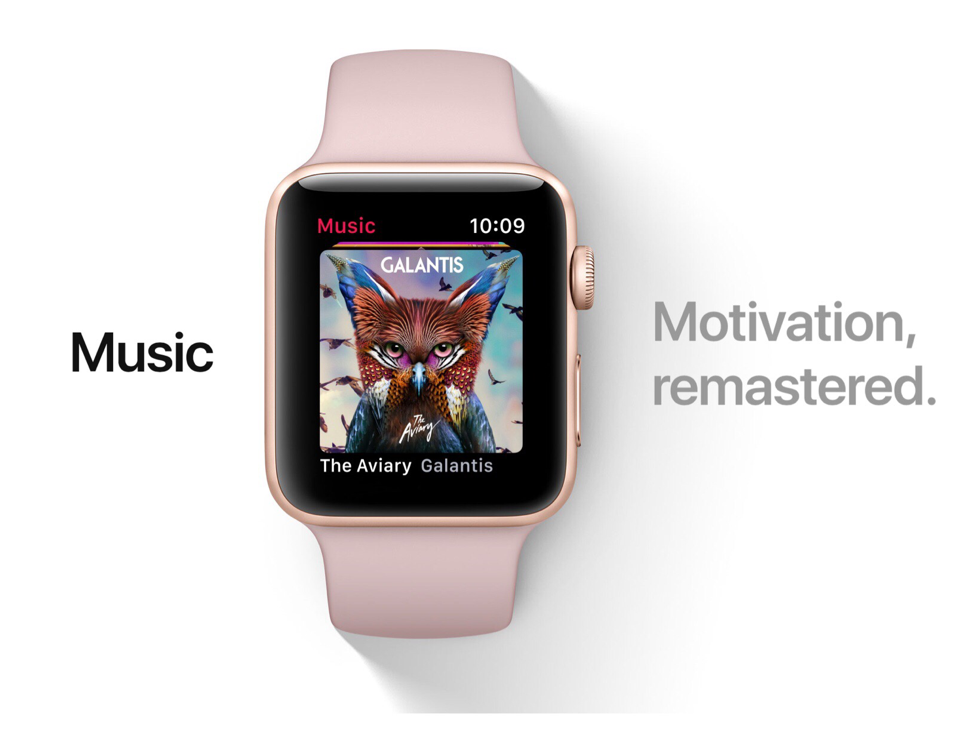 Even though Apple's iPhone X now has the best screen of any smartphone in the world and the new iMac Pro has enough power to impress even jaded computer enthusiasts, I find the Apple Watch to be Apple's most exciting product. Both because of what it means to the future and because of the large performance gains that it gets every year. But there is one aspect of the watch that Apple is still improving quite slowly: Podcasts.

Just because Apple doesn't offer an official podcast app doesn't mean that you can't enjoy podcasts on your watch today. Apps like WatchPlayer or Workouts++ are already out there allowing you to transfer files directly on to your watch. But due to limitations on the part of watchOS, you have to be real diehard podcast listener to put up with all the hoops you have to jump through to enjoy podcasts on your watch.
Come on Apple. Why is it still so difficult to move files on and off the watch? Specifically podcasts, but this applies to music and photos as well. I want to be able to get podcast files onto my watch as easily as you can to an iPod Touch. That means automatic downloads and fast transfer speeds. Here is my Christmas wish list for the Apple Watch.
Faster Transfer Speeds
The Series 3 Apple Watch did get a notable bump in speed with the upgrade to Bluetooth 4.2. For an 80mb file transfer speeds went from an hour on a Series 2 with Bluetooth 4.0 down to 15 minutes on the new Series 3. But that is still way too long in a world where transfer speeds are measured in seconds. We need to get 80mb podcast files to transfer in about 10 seconds. I've heard that Bluetooth 5.0 will greatly increase data transfer speeds so maybe the next generation of the Apple Watch will finally get there.
Untethered Background File Transfers
If I want to transfer 5 or 6 100mb files to my watch, I don't want to have to keep that app active on my watch to get the files transferred. I need to be able to queue up my files and go back to what I was doing. Even if every file took about 10 seconds, I dislike not being able to use my watch for anything else for fear of breaking the download.
3rd Party App Volume Control
Currently, 3rd party podcast apps don't have the ability to adjust the volume to your headphones. So if I'm listening to a podcast on my watch, I have to switch to the Now Playing or Music app to turn the sound up or down. That's crazy. We never would have accepted this on an iPod Nano. And yet, the Apple Watch is really the spiritual successor to the iPod Nano in many ways.
First Things First
I keep hearing rumors about Apple investigating adding
blood sugar
monitoring or an
EKG
to the Apple Watch. That's all fine and I have nothing against these worthy features that could perhaps even save lives one day. But I just want my Apple Watch to get to parity with my old 3rd generation iPod Touch from 2009. I want to easily download music or podcast files without having to connect to any other device. My stainless steel Apple Watch even costs twice what an iPod Touch does. When it comes to music and podcasts, an Apple Watch should surpass anything that an iPod Touch or Nano can do. I wish Apple would prioritize the basics first, and then branch out into the other features later.
Now available in iBooks —>
The Tesla Bubble
​