It's the Investors Who Are in the Spotlight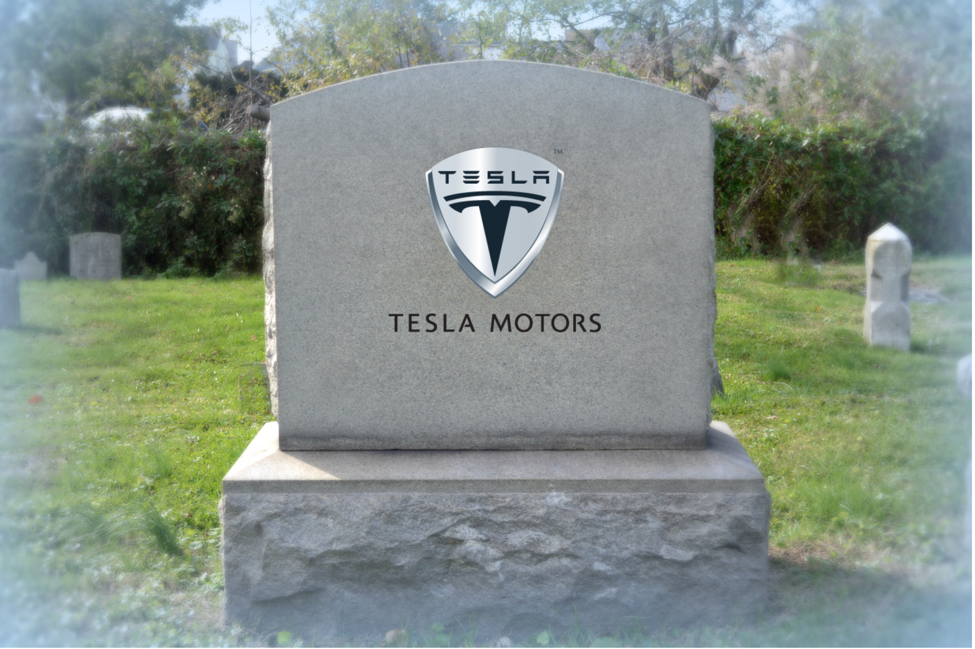 ​Jordan Golson of Ars Technica began his review of the Model X by unintentionally
calling attention to something
that actually isn't very flattering for Tesla (
TSLA
). Of course, he's trying to put Tesla's progress in as favorable a light as possible but there's one big problem with what he said, which I'll cover after his quote.
It's been quite an unexpected decade at Tesla. In 2007, if you said that the EV company would release an all-electric sedan that became one of the fastest accelerating vehicles of all time and sold tens of thousands of units with numerous hardware and software improvements along the way, you'd have been sent to the loony bin. And if you then predicted the company would release an all-electric SUV that would do the same and develop and release (sort of) an affordable, stylish, and long-range EV... well, maybe you'd have been mistaken for a member of the Musk family.—Jordan Golson, Ars Technica
Here's the problem. The reason that no one would have predicted that Tesla could ever crank out all these cars is because everyone would assume that Tesla would have to find a way to turn a profit at some point. In the real world, all investments demand a return. Preferably within about two years. It never occurred to anyone that Elon Musk would be able to sell a vision that is ever on the horizon and never getting much closer.
GM and BMW have been stuck in EV limbo for years because their shareholders expect a decent return on their investment. So they invest what they can without endangering their company's respective financial health. If GM and BMW were free from the pressure to build EVs profitably, they could create some amazing pieces of machinery. And they would be much higher quality than what Tesla is churning out.
Ultimately, Tesla is losing money because the demand for their vehicles isn't strong enough. But wait! At this point the Tesla apologist brings up the fact that there are plenty of rabid Tesla fans out there. Yes, but Tesla is discounting their inventory to get even these fans to buy their inventory.
Capitalism works like this. If market demand for a product exists, a company will fill that demand and their customers will compensate them for their costs plus some profit. That's why 42" plasma TVs used to cost $5,000. There was enough market demand for these amazing new pieces of technology that people were willing to pay whatever it took to get one. No one planned to sell them at a loss. Gateway did sell their plasma TVs at a loss but it was by accident. They didn't realize the extent of the service and support costs involved and it eventually killed the company.
If there is not enough demand, companies have to lower their prices to move inventory. This is why Tesla is perennially losing money. There is some demand for their EVs, but not enough to pay for their costs. So Tesla sells at a loss to move their inventory. Tesla's average selling price needs to go up by at least 30%, but Tesla won't raise prices out of fear that their sales will implode. If customers won't cover your costs plus profit, there really isn't "demand" in the capitalistic sense of the word.
Tesla apologists cling to the hope that as volume goes up, costs will go down, and in the future Tesla will be self-sustaining. However, the opposite has been happening over the last few years. Tesla's losses have been widening and they're now burning through cash at a faster clip than ever before. The Tesla pessimists have been proven right at every turn so far.
At their current clip, it's estimated that Tesla will be completely out of cash by this August. If investors don't hand over billions more, that's the end of the show folks. I do think that investors at this point are still willing to fund operations but in the future it will come to an end. The million dollar question is when?
So back to Jordan's point. Yes, it is amazing that Tesla has manufactured and sold all of these cars over the past ten years. But what makes it amazing is that Tesla's investors still have hope in the face of a consistently deteriorating financial position.
Now available in iBooks —>
The Tesla Bubble