In Defense of "Series 0"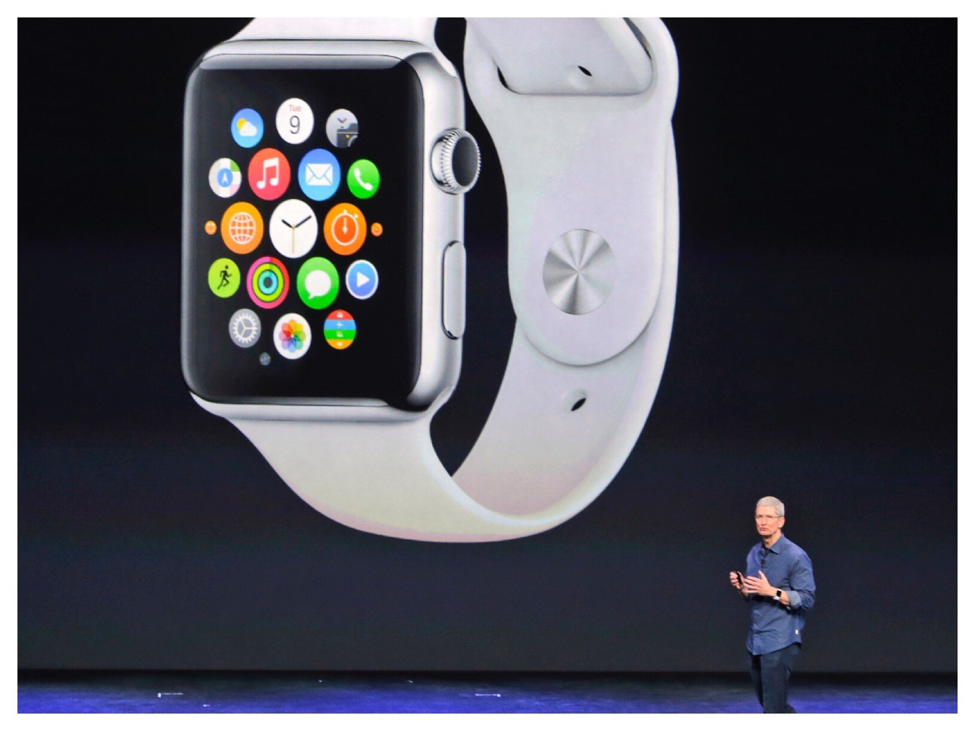 ​When Apple (
AAPL
) released the first-generation Apple Watch back in April of 2015 it took a fair amount of criticism for being slow. But now with over two years of using an Apple Watch, I actually appreciate using the first-generation version, aka Series 0, even more now then back in 2015. Apple greatly improved watchOS with the third and fourth iterations. A first-generation Apple Watch on watchOS 4.2 is a fundamentally different device. One that is still worthy of use today.
​Over the past month, I've been alternating wearing a Series 0 Apple Watch with my newer Series 3 LTE watch just to get a better picture of whether I'd still recommend the original to my friends and family. The price on these early pre-owned models is now so low that they barely cost more than buying a new watch band. And I've found that they're still pretty good.
Where I can tell the difference is less in the speed and more in the quality of the on-screen graphics. There are functions where, like the stopwatch, where the Series 0 is just as fast as the Series 3 but the graphics are stuttering. Like you hit start and it seems like nothing is happening and then all of a sudden the watch starts counting up at 3 seconds. It still counted 0-3 but you didn't see it on-screen. Those didn't bother me too much and I might not have noticed many instances if I hadn't been alternating days with my Series 3 watch.
So why all the initial bad reviews? Hindsight is 20/20. Back in 2015 a lot of reviewers were judging the Apple Watch based on how the 3rd party apps performed. But I dare say that most Apple Watch users today spend over 80% of their time using it to triage messages and e-mail, check reminders, or their calendar. On watchOS 3 or higher, all of these functions are as speedy as a Series 2. People weren't using their watches to order pizza or run their eBay business. These non-Apple apps is really where the watch got bogged down.
In fact,
I was one of the few
people who said that upgrading to a Series 2 from the original wasn't recommended unless you had to use a lot of 3rd party apps. Apple's apps all ran quick on any Apple Watch. The biggest thing about the upgrade to the Series 2 wasn't the speed but the brighter screen. There really wasn't a compelling reason to upgrade from the original until Apple launched the Series 3.
I've had my Series 3 LTE Apple Watch for over a couple of months now so I think I have a pretty good handle on it's strengths and shortcomings. The big headliner feature is the LTE capability on the Series 3 which isn't available on the first gen. This is a game changing feature that has changed how I use both my watch and my iPhone. I no longer bring my iPhone with me when I exercise or go for walks. It's also really nice when you work in a large building and walk to someone's office or down to a conference room but left your iPhone on your desk. You still get all your notifications as if your iPhone is in your pocket.
The other major noticeable difference that upgrading to a Series 3 will bring is Siri. Yeah, it's available on the Series 0, but it's just so much faster on Series 3. I wouldn't say that Siri is unusable on the Series 0 because I still used it all the time. However, you have to get used to the message that says you can go back to what you were doing and Siri would tap you when it was ready. There also seemed to be more instances where I said "Hey, Siri" and the watch would go into an infinite loop where I saw the spinning circle. That hardly ever happens on the Series 3.
I'm constantly using my reminders. I both add them on my watch or ask Siri to display reminder lists. When I'm out running I'll inevitably think of something that I'll want to remember later so I say "Hey Siri, add toothpaste to my shopping list" or "Hey Siri, at 9pm remind me to write my mother a letter".
Outside of those two things the performance on the Series 0 wasn't too bad. I like to tap on the messages complication and dictate messages to my wife. There's not much difference between the Series 0 or 3 for that. I also like to set the stock complication to see the latest stock price for one of my investments. The Series 0 works good for that. And triaging my e-mail on the Series 0 is just as quick and easy on the original Apple Watch. Weather, stopwatch, setting alarms and reminders all work almost as quickly on the Series 0.
If you're willing to carry your iPhone with you in your pocket everywhere and don't use Siri very much, the first generation Apple Watch would still serve many people just fine today. Especially if you bought the version with a sapphire screen which would still have a crystal clear watch face free of scratches. There would be no need to upgrade if you just want to see text messages and notifications on your wrist. Or if you want an Apple Watch on the cheap and are thinking about getting a used Series 0, go for it.
Now available in iBooks —>
The Tesla Bubble