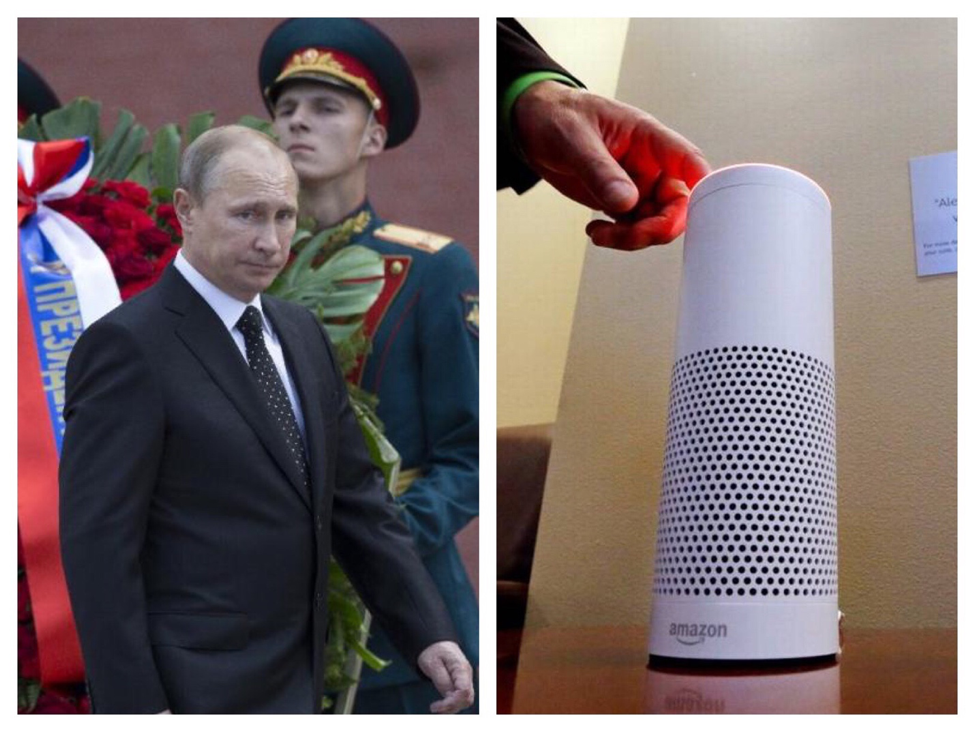 ​Writing for McClatchy, Tim Johnson laments that people
seem to be too busy to care
whether or not their Amazon Echo may be spying on them and how people could regret that one day.
In addition to how the personal data of consumers is used, a corollary is whether companies can keep the data safe, said James Scott, senior fellow at the
Institute for Critical Infrastructure Technology
, a Washington center that calls itself America's cybersecurity think tank.
If U.S. adversaries hack databases containing consumer profiles collected and built up by data firms working with software companies, they could use the information to manipulate public opinion to stoke chaos, Scott said.
"What happens then is that nation states are able to fan the flame of alt right, alt left, Bernie Sanders supporters, Trump supporters, Hillary supporters," Scott said, adding that a potential campaign could "fan the flame of distrust of the population against the government." —Tim Johnson, McClatchy
I won't buy any smart connected devices for my home unless they are Apple HomeKit certified. Why? Because Apple
places a high value on security
and forces their vendor partners to install special authentication chips on their devices. This is also one reason why HomeKit compatible products haven't grown as fast as they have for the Echo. But to me, it's worth it.
How secure are these Amazon Echos? Unlike Apple HomeKit devices which avoid the internet and use iCloud for sync, these Echos are sending data over the internet. How do we know that hackers couldn't skim this data?
If you're a politician, business leader, or a political journalist you should definitely not have an Amazon Echo in your house. The risk is too high. Even if Amazon had no intention of using that data, and that is debatable, how do you know that hackers aren't going to break in?
Now available in iBooks —>
The Tesla Bubble