Original Content Isn't the Only Way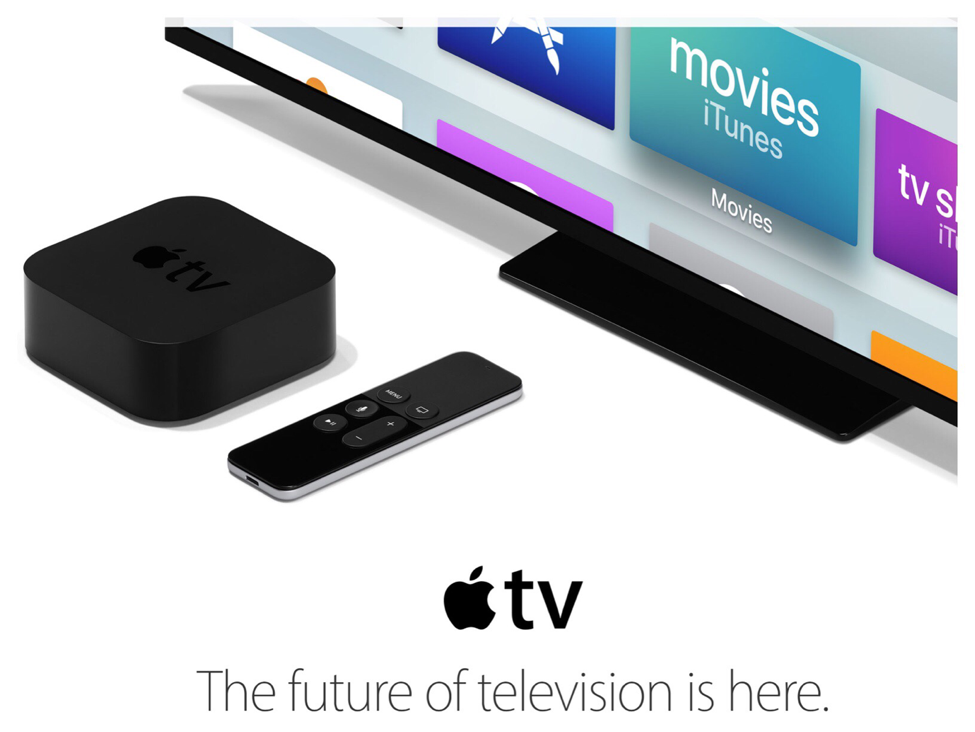 ​About two weeks ago, Apple announced that they had
hired two prominent TV executives
from Sony Television. Any doubt as to whether or not Apple still has grander plans for the future of video content were immediately dispelled. They do, and poaching the executives who helped bring the world "Breaking Bad" is a pretty good start.
I still think that
Apple's best shot
at making inroads into media without getting distracted would be purchasing other successful companies. People are set in their ways, and once they've developed habits it can be very difficult for them to change. That's why manufacturing companies or retailers buy other companies. You could expend blood, sweat, and tears into growing your own niche with no guarantee of success, or you could buy another company and advance directly to GO.
The CleanFilms Angle
But if Apple is intent on starting small and trying to grow a competitive media advantage slowly, there is one thing that no one else in the world is doing that perhaps only they can accomplish. This feature could help differentiate Apple and attract service switchers: offering family-friendly versions of feature-length movies. Not family-friendly movies per se, but current popular movies that have been sanitized to remove offensive material.
About ten years ago there was a company called CleanFilms that had a successful Netflix-style business doing this. You could rent or purchase movies from them that were the airline versions without the sex scenes, graphic violence, or cuss words. It was helpful for parents with young children who wanted to watch a movie geared towards adults but didn't want to worry about their kids getting an eye- or ear-full. Parents can only watch so many movies about dogs. Most of the time, the cut material was inconsequential to the movie, and the movie was no less enjoyable.
But the company ran into legal problems with the movies studios. They were barraged with lawsuits from studios who objected to anyone editing their movies without their permission. CleanFilms tried to get around this by purchasing a new copy of the movie for every copy they edited. But after losing their initial court battle, and CleanFilms didn't have the the financial clout to go on and was forced to close down.
Original Content Isn't the Only Way to Stand Out
If you are a new company trying to break into a crowded market, you have to do one of two things. You either have to offer something new or offer currently available products in a more convenient way. Streaming movies is a good example of offering what is currently available elsewhere in a more convenient way. Netflix didn't steal business from Blockbuster by offering original content. They did it by repackaging the same movies in a more appealing manner. People didn't like getting off the couch to visit Blockbuster, and they hated paying late fees.
Apple is a relative latecomer to the video business. It sounds like they are going to try to stake their foothold by offering something new. They want to create quality content that is unavailable anywhere else. But there is also the option of offering currently available content in a more convenient or attractive way.
No one in the industry is offering family-friendly versions of popular movies. Doing so would require a gargantuan effort in time and money negotiating the proper terms with the studios. Few companies have either the means or the will to take on this task. It's an open question whether or not even Apple could accomplish this feat. But if they could, the payoff would be well worth it.
Getting people to switch to a new service is incredibly difficult. As I mentioned before, that is why companies buy other companies. So if Apple doesn't want to invest in other media companies, they should consider investing in ways that are significantly appealing enough to cause customers to switch streaming services. Offering family-friendly versions of popular movies or TV shows would be a great way to accomplish that.
Movie makers already know that if you are going to have a successful blockbuster movie that you need to stay away from an R rating. That is the kiss of death to achieving high-volume success in theatres. Why? Because at the end of the day, a lot of ticket sales are to parents who want to go with their kids. In a movie theatre setting, a PG-13 rating has become the best compromise between balancing artistic expression and parents bringing their kids. But in the privacy of your own home, there is no need to balance the wants of your audience. Why not allow those who want the full experience and those who want a family night get what they want?
No one else in the industry is offering this service, so it would be a great way for Apple to help carve out their niche in addition to new quality content.
Now available in iBooks --->
The Tesla Bubble