Let the Android Civil War Begin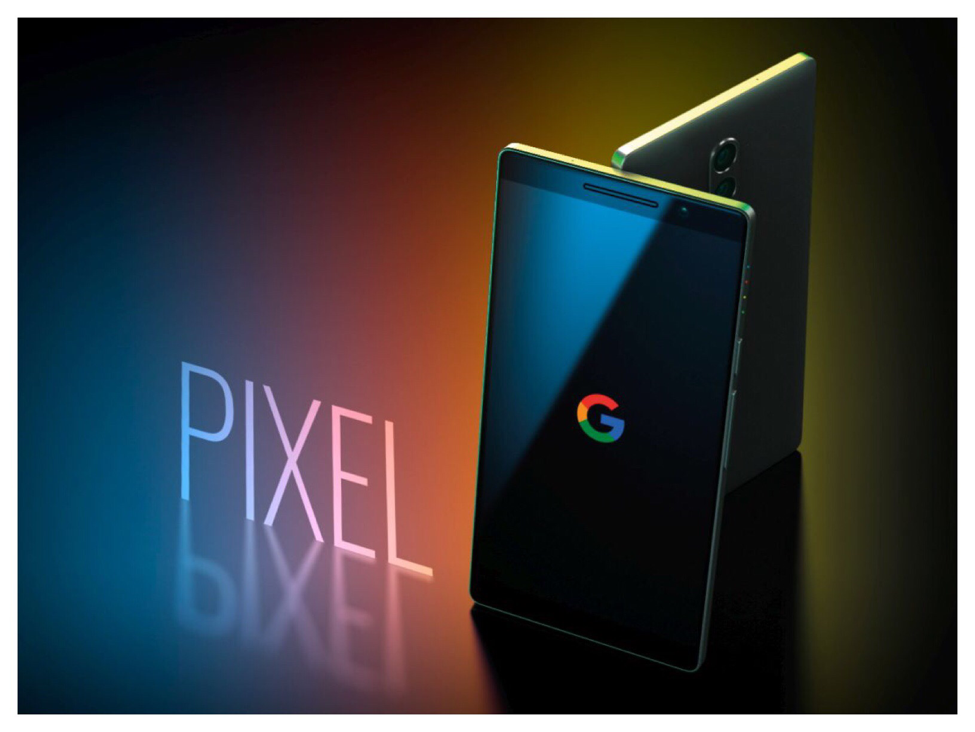 ,​So Google debuted their new Pixel phone this week and the tech press has exploded with articles written about how this may impact Apple. That's ridiculous. While this may impact Apple somewhat in the future, everyone is ignoring the fact that it's going head-to-head with Samsung's Galaxy line first and foremost. Sure, they took shots at Apple's iPhone on stage. But that was just a smoke screen intended for the Android hardware makers who would be watching.
This isn't 2010 where there's a whole market of new smart phone buyers choosing which ecosystem to buy into for the first time. At least 90% of Pixel's sales are going to come from current Android customers. If the Pixel was a bullet aimed at Apple it would pass through Samsung's heart on the way.
Loyalties among the ecosystems are pretty hard set. Just like in politics everyone is fighting for the small slice of independents. But within the Android ecosystem, there's a lot of fluidity. Customers jumped ship from various brands to jump onto Samsung's bandwagon within the last couple of years. And if Google's Pixel is a real hit, Its sales will come primarily from Samsung.
In the past, Google was careful to avoid a direct assault against Samsung when they debuted their Nexus line. They let Samsung take the profitable premium end of the market while the Nexus showed what was possible on the affordable side. But Google has pivoted and the Pixel isn't competing against all the low to mid level Android handsets; They are going directly for Samsung's bread-and-butter premium sales. They will probably steal market share from all the Android handset makers but Samsung, by virtue of being the largest, stands to lose the most.
The chaotic mess that is Android highlights the nice position Apple is in since they have created an ecosystem entirely independent of Android. If Apple feels any negative impact from Android it's much more likely to be a slow leak as opposed to an implosion such as what happened to HTC at the hands of Samsung. If the Pixel is good enough that Apple starts to feel the heat, then that means Samsung is going to get burned. It's much easier for Android customers to switch handsets than it is for iOS users to jump ecosystems. I would look at Samsung as a sort of leading indicator if I was at Apple.
It's interesting to see Google and Samsung starting to turn on each other. You got a foreshadowing of this when Samsung rejected Android Wear in favor of Tizen for their watches. Then Google launches an assault on Samsung's most important product line. Now it comes out that Samsung is buying Viv, the startup from the makers of Apple's Siri to compete with Google's Assistant.
What must Samsung think about the Pixel's launch? They've gotta be livid. Are we watching a slow-motion unraveling of a partnership? This is not what Samsung needs right now. They're already going to be facing defections caused by their exploding Note 7. Recent polling data shows that 34% of current Samsung phone owners
won't ever purchase another Samsung phone
. That revenue loss would make the Note 7 recall look like pocket change. And now, just as Samsung's mobile division is fighting for survival, Google decides it wants to be a premium hardware maker. The timing couldn't be worse for Samsung.
I suppose you can't really blame Google for preemptively launching the Pixel and angering their biggest partner. They can see where things are headed and if Samsung was to dump Android and take most of their customers with them, Google would be in big trouble. Their shareholders expect them to hedge their bets. But this is a mess of Google's own making. They let the market choose who would be their premier manufacturer. And the market can be swayed by massive carpet bombing of advertising dollars.
So should Apple be concerned about Google's new Pixel? Of course, it would be imprudent not to pay attention to the competitive landscape. But I doubt that Apple's long term vision is going to be affected much by it.
Samsung is the one that everyone should be talking about, not Apple. The fallout from the exploding phone fiasco has yet to be felt in terms of future lost sales. Also, they've been able to offset some of their losses at the low end to Huawei by relying on profits from their premium Galaxy phones. If the Galaxy line gets double-teamed by the iPhone and Pixel, Samsung could be looking at a world of hurt.