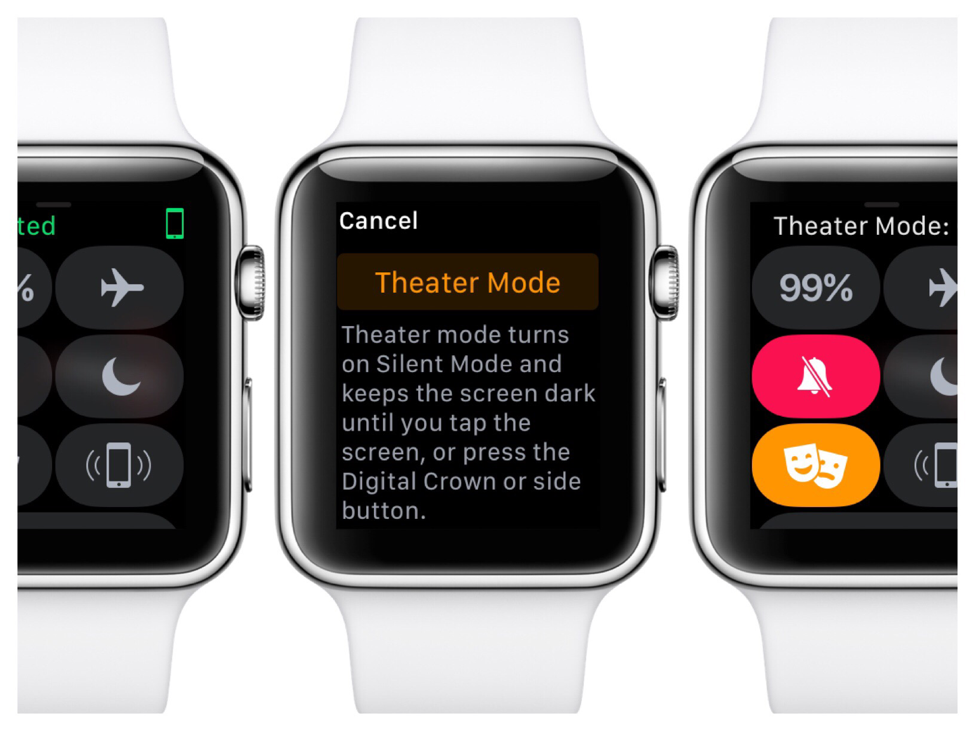 ​I'm finding Apple's new Theatre Mode on the Apple Watch quite handy. I used to get self-conscious about my watch going off in concerts, classes, or church because I didn't want the screen to light up if I raised my arm in the air. So a big thanks to Apple for putting my mind at ease about that.

​But this week on The iOS Show, Jeff Gamet had an amazingly good idea that I wish I had thought of. Apple should expand on the Apple Watch Theatre Mode so that it includes settings on your iPhone. A "Theatre Mode Theme" that includes your iPhone as well. Wouldn't it be cool if selecting Theatre Mode on your watch also caused your iPhone to downshift to a dim screen setting and switch to vibrate mode? It would be way more convenient then getting your phone out of your jeans.

I liked this idea so much I felt compelled to write about it. Podcasts are great, but unless these guys document their ideas they just float away like leaves in the wind. If it's not written down, it's like it was never said. I hope Apple is working on interactive Watch/iPhone themes already, but just in case they aren't, this would be a great place for them to get started.