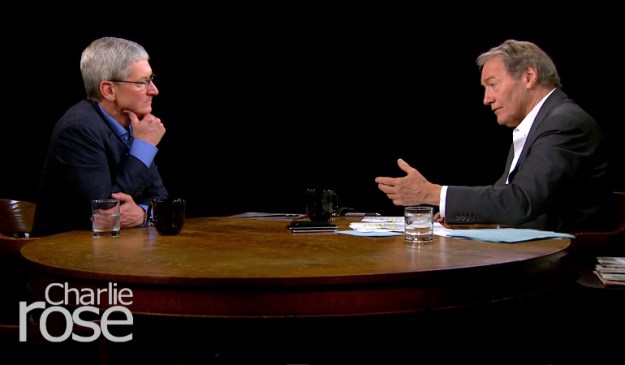 I watched Charlie Rose's recent interview with Tim Cook about Apple with great interest. But one question during the program got me shaking my head. It was regarding why Apple chooses to assemble their iPhones in China.

When it comes to devices as complex as an iPad or iPhone, the cost of labor has shrunk to the point where it is much lower in importance than many other factors. Depreciation is an obvious cost element that outweighs labor these days but there's another one that most people might not ever think about. Material freight.


The cost of having all of your components delivered to your manufacturing facility is enormous. So the closer your plant or distribution center is to your component suppliers, the less you will pay for freight-in. Using Oracle's SNO (Supply-Chain Network Optimization) application, I've worked with multi-billion dollar companies in constructing complex models that will attach a price tag to various cities for accumulated product freight costs.

The story is always the same--the cost of labor shrinks when compared to the accumulated freight costs. One company in particular makes me chuckle. They opened a manufacturing plant in Mexico to take advantage of cheap labor (this was before my watch). But they were producing large wooden products, and Mexico's lumber industry is non-existent. So they had to ship wood from the U.S. down to Mexico and then ship the finished products back up to the U.S. or Canada. Making matters worse, some of the more exotic woods started out in Canada and cost a fortune to cross two borders. They found out the hard way that this was killing them.

So what's my point? I don't believe Tim's answer to Charlie's question.

Tim gave a somewhat odd answer about how Apple needs to manufacture in China because that is where they can attract the number of skilled laborers that they need. I don't doubt that that it's easier to find large numbers of skilled workers in China. However, I suspect that even if they could train the required number of workers in the U.S. or if they raised Chinese wages to $25 an hour that they would still be happily manufacturing their iPhones in China.

Why? Because all of the component manufacturers are in Taiwan. When I worked with the Gateway Computer company we ran into the same buzz saw whenever we tried to model the profitability of bringing our laptop manufacturing back to the U.S. from Quanta or Foxconn. When you spread the cost of one person making $15/hr across multiple units that cost a thousand dollars a piece, the labor piece of the pie is so small.

Which makes me ponder why Tim chooses to harp on the state of the American work force. He's absolutely right that it is hard to find good manufacturing workers in the United States. I've seen it across many different companies. But why does he hold this up as his reason for manufacturing in China when the cost of logistics probably outweighs labor? I can only surmise that one of these two possibilities is the reason.

1. It deflects blame from Apple to the U.S. Government. If Tim Cook would simply state that freight costs are cheaper if they manufacture in Asia, perhaps he's afraid that the public would perceive this as a poor excuse to sell out the American worker. But if he says that he can't find workers here, that makes Apple look almost like a victim of the government's ineptitude. It also allows Apple to use its great visibility to push for education reform.
2. Apple really would like to manufacture in the U.S., but they don't believe that they can find the requisite number of people that they need. This would mean that Apple would be ready to swallow a huge increase in material freight costs to bring jobs back to the U.S. I could imagine a company would consider paying higher freight costs if a labor decrease would at least partially offset it. But manufacturing phones in the U.S. would mean much higher labor costs on top of a big freight increase. It would be a lose-lose situation for Apple.

Companies spend a great deal of money on researching the ideal location for a new retail store because it needs to be in the middle of their target market. They also spend a great deal of time analyzing where they should base their manufacturing operations because it needs to be in the middle of their supplier base. Charlie Rose would never ask Apple why they've opened a retail store in London or Rome. The answer to why they manufacture in Asia should be just as obvious.