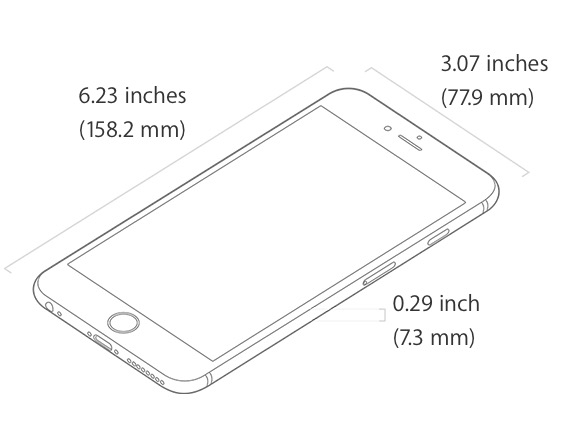 Why is everyone talking about the loss of a headphone jack in relation to the iPhone thickness? Wouldn't the big win here be the reduction in the lower bezel? It seems to me that part of the reason there is such a huge bezel on the iPhone is to make room for the headphone jack.

This September I decided to make the jump from an iPhone 6 to a 6s Plus. I'm pretty happy with the move except for one thing. In certain jeans, when I sit down, the phone uncomfortably digs into my hip at the top. The problem is not the with the iPhone's width or thickness but with the length. I didn't have issues with my iPhone 6 and a 6s Plus that was half an inch shorter wouldn't be much longer than its 4.7" sibling.

If removing the headphone jack and home button means cutting a half inch from the length then sign me up. I always use Bluetooth headphones anyway and my Apple dock has an audio out jack for my desk speakers. Yup, I wouldn't miss it a bit.