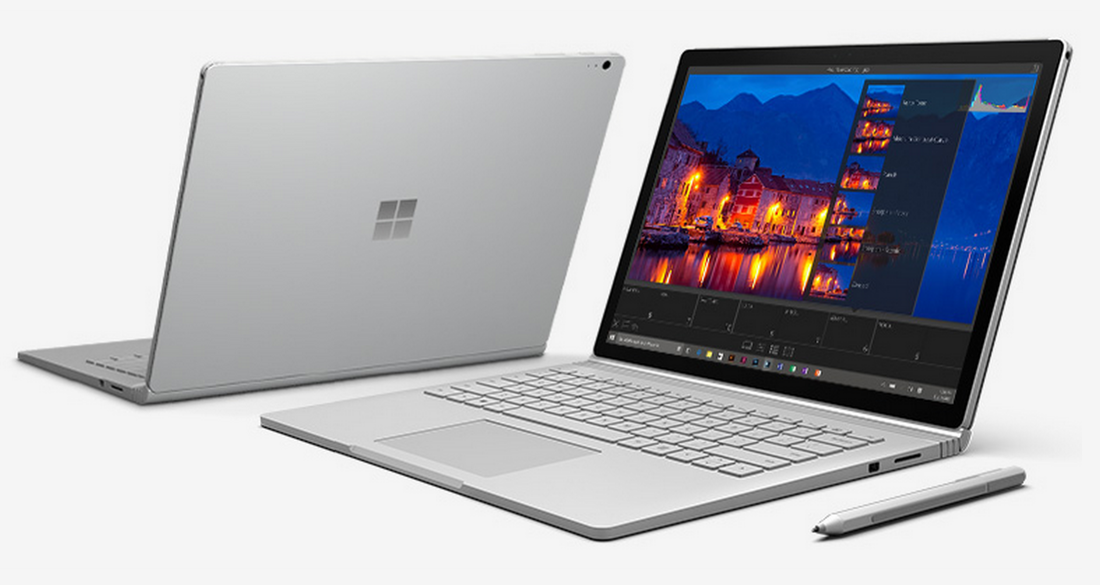 David Pierce from Wired had an interesting read on the background behind how Microsoft's new Surface Book came to be.
Microsoft Surface Book - Behind the Scenes
Panos Panay's quest for the "Ultimate Laptop" stands in stark contrast with the quest of PC makers who are in search of lowest possible manufacturing cost. PC makers won't ever make this level of effort. If Microsoft doesn't do it, it's not getting done.
I don't quite understand all the concern in the tech press as to a potential conflict between Microsoft manufacturing its own hardware and the rest of the PC manufacturers. It always boils down to a theme that says the PC manufacturers could get upset that Microsoft is now trying to take away their business by trespassing on their hardware territory. This might be true if Microsoft was offering another low cost PC for $399, but that's not at all the case.


The PC Manufacturers Don't Want to Spend on R&D
We had a saying at Gateway Computers that was along the lines of "we let HP and IBM do our R&D for us," meaning that our goal was to learn from whatever our competitors were doing and then try to undercut them in price. Since we didn't have to shoulder the cost of expensive R&D on our income statement, in theory, we could offer the same product at a lower price. We had chosen to compete based on price and this dictated a low R&D spend.

HP and IBM had a reputation within Gateway engineering ranks for "over-engineering" PCs: using expensive materials that weren't necessary, components that had a longevity greater than the useful life span of a PC, or design solutions that mitigated future breakage. We purchased all of our competitors products and broke them down, looking to see where we could use cheaper materials or skimp on longevity. Customers seemed to only care about major specs like processor speed and RAM.

The PC market has overwhelmingly gone in favor of whoever can offer the cheapest PC. There aren't enough players willing to spend the big bucks to make experimental designs work. The PC makers need someone to go out and lead the pack. Someone has to be willing to lose money on new products that customers may reject. Otherwise you end up with market stagnation or everyone copying Apple. And the latter could be a long term problem as it sets up Apple to appear as the only innovator.

Microsoft to the Rescue
Microsoft wisely recognizes the position the market is in, that nobody is leading the pack, and is stepping in to remedy the situation. Not only will the other PC makers not be angered, they will welcome Microsoft's infusion of R&D cash. They get to see what works and what doesn't and then they can happily bring to the table what they do best, find a cheaper way to bring the customers what they want. A company like Microsoft without a hard-core manufacturing background will never be able to match the inventory management and supply chain prowess of the real PC makers. And if the PC companies can successfully rip-off Microsoft's hardware designs, nobody would be more happy than Microsoft. Because this brings them their real bread-and-butter, Windows licensing fees. Something they are missing out on completely with the sale of every Surface Book.

I don't fault Microsoft for getting into the hardware business and offering the Surface Book. It's a home run. The only question is, could it be too late to counter the rise of iOS in enterprise? If this had come out five years ago, business professionals would have seen the Windows Tablet as much more useful when away from their desks and maybe today would not rely on their phones as much. But PC makers with no appetite for risk kept shoving big heavy laptops to the Fortune 500, allowing a relatively powerful mobile phone to stage an effective assault.

I love the whole idea of the Surface Book. Outside of writers and programmers, who wants the traditional laptop? For most people the tablet integrates much better with getting real work done. Doctors moving from room to room. Lawyers visiting clients. Accountants sitting in conference rooms. Salesmen on the road. On and on the examples go. But our computers are now second fiddle to our phones. It's time that PC makers start to recognize that fact and begin to look at where the laptop needs to go in the future.