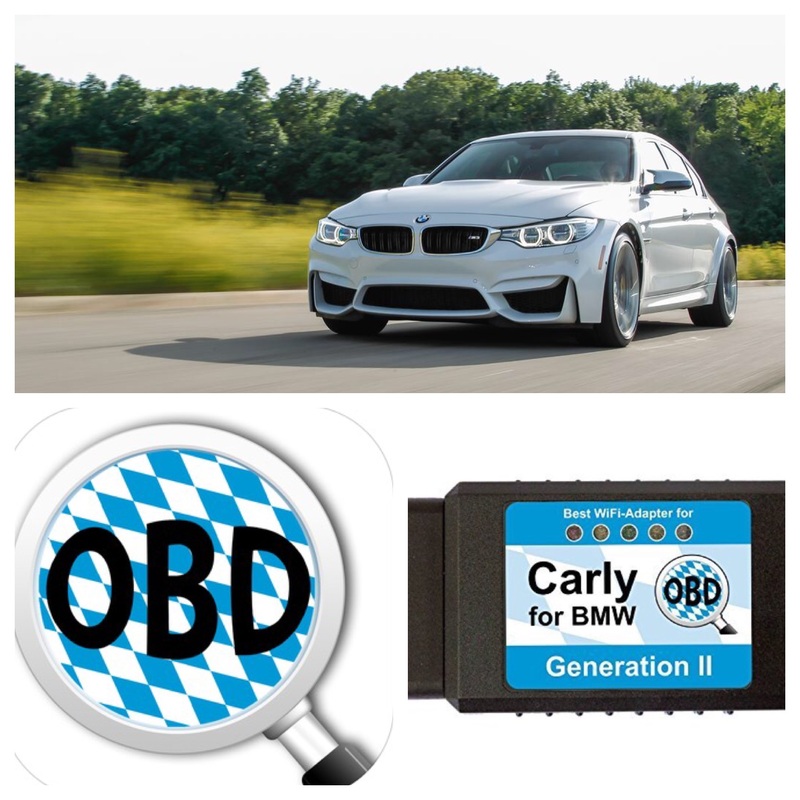 I never understood the appeal of the BMW 3 series until I drove one for myself. It was like seeing a color movie for the first time or getting my first taste of ice cream. From that day on, I didn't want to drive anything else. It's hard to explain why and only someone who appreciates precision driving would understand. If you just want a smooth ride from point A to point B then it doesn't matter what you drive. And judging from the number of new Corolla's and pickup trucks getting sold every year that would include quite a few people. But if you can appreciate the comfort level of a 50/50 weight balance, brakes with linear "feel", and a tight suspension on a low center of gravity, you will know what it means to really drive. And don't get me started on the beauty that is BMW's turbocharged inline-six engine.


Likewise, I never understood the appeal of Apple products. In fact, when looking for a new MP3 player in the mid-2000's I did my research on the "Anything but iPod" forum and ended up with a Creative Zen. I didn't understand why anyone would possibly want to pay a premium and get corralled into the iTunes universe. I was so anti-Apple that I would have listened to music on cassette tapes before buying an iPod. My turning point came when my son got a new 5th Generation iPod Nano. That gorgeous little device was aluminum instead of plastic, the screen colors were vibrant, and the user interface was so much better than anything I'd ever seen. But the kicker came when I asked my son what the process was to reboot an iPod when the OS froze up. He got a puzzled look on his face and said that he didn't know because it hadn't frozen up on him yet in the four months that he owned it. My jaw hit the floor. With every MP3 player I had ever owned, rebooting was at least a weekly occurrence. I decided it was time to give Apple a second look.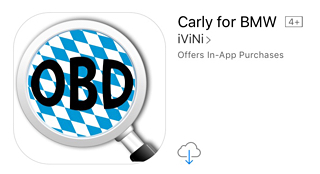 Like a wormhole connecting two galaxies, app developer iViNi released their app which connected two of my favorite companies. Carly for BMW is an app which allows owners of recent model BMW's to customize their vehicles with their iPhone. You need to own at least a 2007 or newer to get the full experience but there is some limited coding that can be done for earlier models. This is no one-size-fits-all application. This is a custom app designed specifically for BMW's.

In addition to the $45 app, you'll need to buy Carly's OBD2 wifi adapter which will run you $74.90 at Amazon. There is a free Lite version of the app which you can try on your car just so you can be sure that compatibility is OK before you pay $45 for the app. There is some ambiguity for vehicles manufactured in the 2007 year as to whether or not you'll get the full experience. However, you'll need to have the wifi adapter to even use the Lite version. But at least you could always return that if you had too.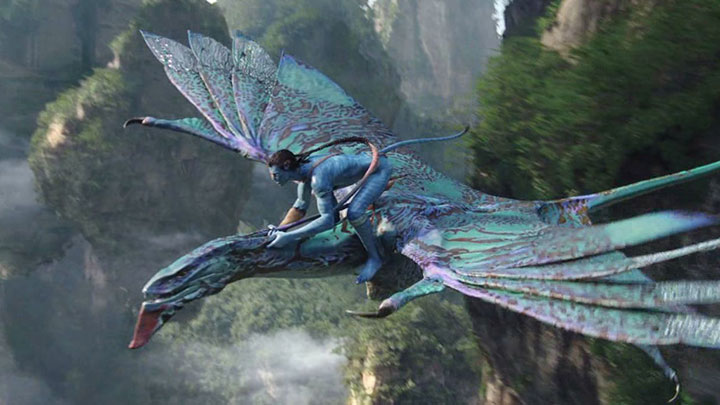 I always loved that scene in the movie Avatar when the hero, a human in a Na'vi body, pairs with his flying dinosaur, the ikran. They do a sort of biological mind-meld through a tail-like appendage and from that day forward the flying ikran would obey his masters every command. Call me crazy, but that is sort of how I felt when I was able to use my iPhone to connect with my BMW's computer and customize just about everything about it. Because I decreed it, my BMW now opens all it's windows and sunroof if I do a long press on my key fob unlock button. It will no longer give me a startup ding to remind me to put on my seatbelt. It will angle the rearview mirror down when I put it into reverse so I can see the stripes or curb and go back up when I'm done. It shows me my true speed without the usual 3mph of buffer speed. My car doors won't lock until I hit 25mph and then they will unlock when I put it back into Park. A flick of the turn signal stalk gives my the number of blinks I tell it. My side mirrors fold in when I turn off the car to help prevent any damage from passers-by. A long press on the key fob lock button closes every window and sunroof. And on and on it goes. There are literally hundreds of parameters about your BMW that can be programmed to just how you like it. I couldn't even make a list without making this post too long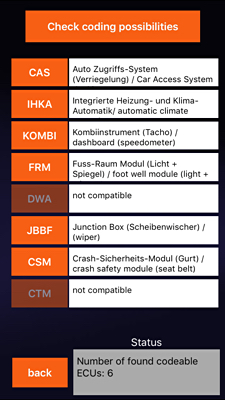 Unlike the poor guy in Avatar who had to risk death to pair with his mountain banshee, pairing with your BMW is relatively simple. I just hooked up the wifi adapter to my OBD2 slot in my driver's side footwell and opened up the wifi screen in settings to choose the new "network". Once you're iPhone is paired with the Carly wifi it is now able to code to the car's computer. But coding is not the only thing your iPhone is now able to do. You can also now read and clear any stored service codes. You can mount your phone and watch real time vehicle diagnostics.

There are a couple of in-app purchases available which surprised me since this was a $45 app. But the service from the developer has been nothing short of excellent with regular improvements and updates coming on a regular interval. And even at $45 per app, I'm glad there will be an income stream which will increase the chances that this will be a viable operation for years to come. It only takes one major iOS migration to kill your favorite app if it's never updated. The two available purchases are, $9.99 to register your new battery and $4.99 to reset general service intervals. Both are very handy for BMW owners.

So if you own a recent model of "The Ultimate Driving Machine" I highly recommend this app. The code reading and clearing alone is worth the price. But it won't take long until you are tinkering with all kinds of settings and making your trusty steed bend to your will forever.