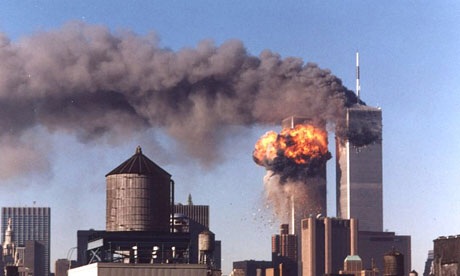 CNET reports:
Hack affected every single federal employee, union says
These headlines have been coming in fast and furious over the past couple of weeks and if I was an Android user they'd be making me nervous. It appears that foreign hackers were able to successfully penetrate U.S. Government servers and steal all personnel data on every single employee.
Internet Privacy for a corporation is like the Department of Homeland Defense. It's not a popular activity that will win you a lot of glowing press, but if you suffer a major attack in the future, the public will crucify you for not having paid enough attention to it. Thus far, Android users have been blasé about Google storing every single detail about what they do and how long they do it. But that's because Google has not had their cyber 9/11 attack happen yet. If and when hackers are able successfully penetrate Google's defenses than the public will start paying a whole lot more attention to what information they allow to be stored on a server somewhere.

The only way to guarantee that something isn't stolen from a server is not to put it on there in the first place. This is the approach that Apple takes. Your credit card numbers for Apple Pay are only on your device. The new service coming to Siri this fall called "Proactive" is going to follow a similar protocol. All the information about your habits and schedules will remain on your device.

Of course, you still have your iCloud backups out there on Apple's servers but unlike Google, these are encrypted so that even if someone could hack Apple's web defenses they are no more able to get your data than Apple itself is. Apple doesn't want to be able to access your data so that they don't have to decide whether or not to let the authorities in. Even if Apple wanted to, they couldn't get at it.

The funniest part about the government hack was that it wasn't discovered until a few months after it happened. It sounds like a potential security vendor was doing a demo of his software for the government and he discovered what was going on. I suppose if you are the hacker, the last thing you want to do is tipoff that you discovered a back door into someone's private inner sanctum. My point is that if hackers had discovered a way into Google's servers, and your data, they will try to keep it quiet.

I think until about two weeks ago all the Google shills saying that you should "just not worry about Google storing your data on their servers" perhaps had a shaky leg to stand on. Now after seeing what foreign hackers have done to our national security, not so much. It does make a difference how a company treats your data. If and when Google suffers a massive breach of everyone's privacy, this will only be all the more important. And it's not like you don't have a choice, there are other companies that treat your data with much more respect.