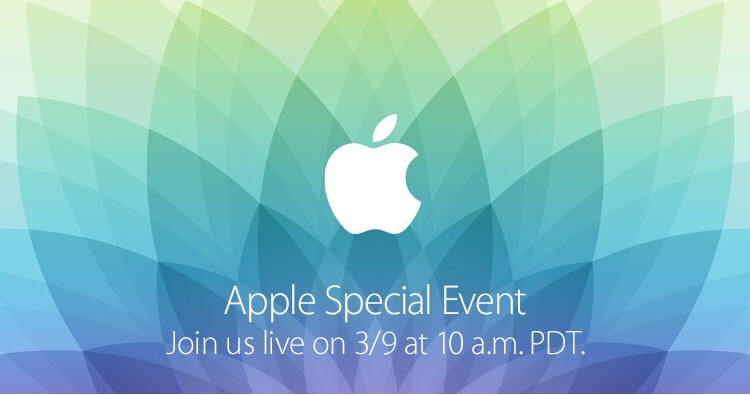 Some quick thoughts on Apple's big "Spring Forward" event on Monday.
ResearchKit
: This is a brilliant move. Apple already had a beachhead in hospitals and this further drills into the medical community. Apple found that the value of peer pressure via apps like iMessage is incalculable. They spider out in a way like a gift that just keeps on giving. ResearchKit not only finds a fresh new medical market but it will harness that social energy that pressures people to buy or switch to iOS. Apple is demonstrating a thoughtful approach to stealing customers away from the competition, meanwhile Samsung slaps on a curved screen that has everyone scratching their heads in puzzlement.
MacBook
: The new MacBook is going to move Mac margins up. Way up.
My earlier thoughts on what Apple is aiming for
have been confirmed. Apple has learned a thing or two from manufacturing iOS devices on how to design products that both inspire desire in consumers and satisfy the shareholder's need for a return. And now the iOS team has been holding clinics on how to design with cost in mind. Everyone in manufacturing knows one thing, complexity equals cost. The more parts you have, the greater the cost. The new MacBook has no more moving parts, only one 12" model versus multiple sizes, reduced ports, etc. All this is going to add up to reduced cost of manufacturing. They even did away with the glowing Apple logo on the lid. But this MacBook doesn't just take away features to reduce cost; it actually enhances the user experience where it counts. Travelers lugging their MacBooks in backpacks from one concourse to another at the airport will appreciate the lighter two-pound weight, and those who found the resolution of the old MacBook Air unacceptable will fall in love with the new display. Then there are the new inventions of the Force Touch trackpad and butterfly keyboard. The Force Touch trackpad continues with the theme of reducing cost by taking out movable parts but gives something in return to the user: enhanced functionality. Nice.
Apple Watch
: Not much to say on this one. We learned the prices and got to see some more day-to-day functionality, but the jury is still out on whether it's compelling enough to sell at the level that Apple needs it to. Based on preliminary estimates, I had
calculated that the Apple Watch needs to sell about 21 million
units to justify its existence. I don't think I'm even going to get one. I'm a huge believer in
getting my notifications on my wrist
, but I can get all that through my much less expensive Pebble. Also, working in an office most of the day, I don't really like using Siri, I'd rather type. Which entails using my phone, not my watch. And did I recently hear that the Pebble is greatly improved? But if Apple would like to send me a review unit, I'd be happy to try it out and compare.