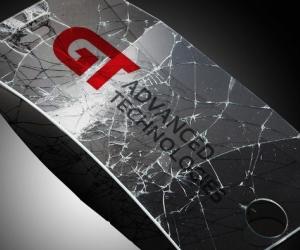 There are a couple things about this whole fiasco that trouble me. One, that GT Advanced is citing the fact that they could only sell to Apple as some draconian measure that is unreasonable. And two, that Apple wouldn't allow GTA to make any kind of changes to the product specifications. I'm not going to state an opinion on who is right or who is wrong overall in this situation because I think an entire room full of lawyers could sift through the data for a week and still end up not agreeing on anything. But here are my thoughts which should ring true for anyone who's spent time in the world of Fortune 500 manufacturing.

Selling only to Apple

First, not only did no one force GTA to sign this contract, GTA probably had to beat back other corporations with a stick and convince Apple to choose them so sign it. Why? Because in the world of manufacturing, reduced complexity equals reduced cost. Corporations are always trying to reduce the number of parts in a product, the number of vendors for a part, the variations of a part, etc. With Apple as the sole customer for all their products, you need to spend less money on customer service personnel to service all your customers. Manufacturing schedules are greatly simplified because you don't have multiple customers screaming for their parts first on a tight timeframe. And the biggest prize of all with the cost of diesel perpetually over $3.00 these days, you can count on a huge reduction in your transportation costs. If GTA could have simply figured out how to produce on time, they would have been in manufacturing nirvana with only one customer.

Apple had to sign off on any product spec changes

I used to work for an automotive supplier to Toyota and distinctly remember a situation where our manufacturing engineers approached Toyota with a cost savings idea that would have reduced their price by 30%. However, it involved switching one of our suppliers. Toyota informed us that even though we were completely within spec regarding the product itself that even changing one of our suppliers was going to entail restarting the entire Toyota accreditation process. Not only could we not change any product specs, but we weren't even allowed to change any of the agreed upon suppliers. And I don't blame them for that. If anything should go wrong with a Camry or Corolla due to the part that we supplied, it was Toyota's reputation that was going to be dragged through the mud, and whose pockets do you think the lawyers are going to go after? Apple is in a similar situation with GTA and can't afford to leave something so critical as product spec changes up to a third party. This is pretty much par for the course in the manufacturing world.

Even GTA attacking Apple for financing their purchase of furnaces and not wanting to buy them back comes across as quite crass. Again, this is nothing new in the manufacturing world. If there is anything uncommon here, it is the fact that a corporation with no proven track record has someone who willingly will finance their purchase of a great deal of capital equipment. Most upstart businesses would be thrilled to have this problem.

This whole situation seems so preposterous that I can't help but think that there must be more to the story that is still untold. Surely there must be more than what GTA has alleged thus far because that is laughable and they know it.

But perhaps their intended audience is not the court of law? My theory is that GTA knows that if there is one thing that will go supernova in the media world it is taking Apple down a notch. Why would they want to do that? To find a buyer. They dug themselves into a hole so deep that it's about to collapse and unless someone throws them a lifeline, quick, they are going to be permanently buried. Sure, they know that they don't have a leg to stand on in court, but the press doesn't understand the ins-and-outs of inter-company commerce and GTA seems to be getting the benefit of the doubt.

So in the meantime, all the press is broadcasting that you can buy some top notch assets, or an entire company, at a decent price right now. For free.